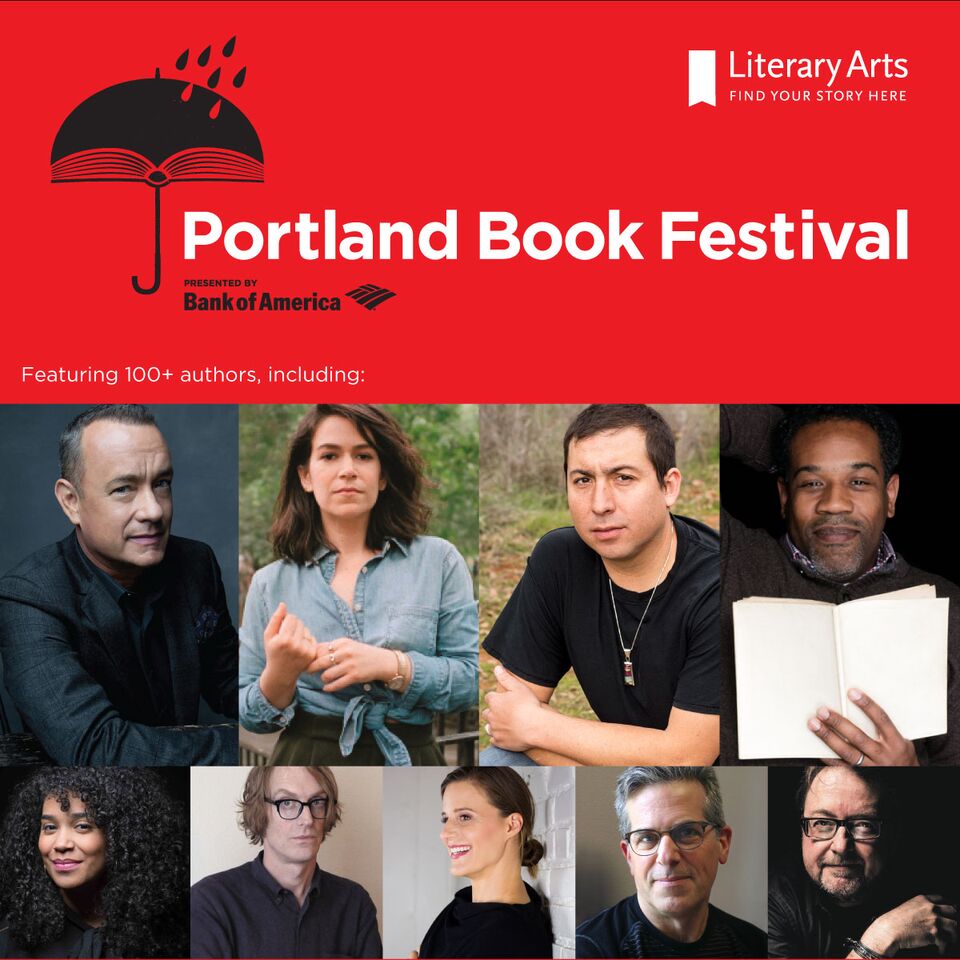 Formerly known as Wordstock, the premier literary festival in the Pacific Northwest now has a name simply more befitting of the the event–Portland Book Festival. Since taking up the reins four years ago, the folks at Literary Arts have truly elevated the event. The Portland Art Museum and its surrounding venues in the Park Blocks is a magnificent location for book lovers to enjoy the event in the same way that music fans flock to a summer festival like Pickathon. This year there will be over 100 authors, 80 vendors and 13 writing workshops. Some of this year's most anticipated writers are Nana Kwame Adjei-Brenyah, author of Friday Black, Jamel Brinkley, author of A Lucky Man, Adrienne Celt, author of Invitation to a Bonfire, Ingrid Rojas Contreras, author of Fruit of the Drunken Tree, Portland Writer Patrick deWitt, author of French Exit and Tom Hanks (yes,the one and only) reading from his new collection of short stories, Uncommon Type. Another notable fiction writer this year is former Richmond Fontaine lead singer Willy Vlautin, presenting his new novel, Don't Skip Out on Me.
Nonfiction writers will also be well represented at The Portland Book Festival this year with Broad City co-creator Abbi Jacobson reading from her new book I Might Regret This. Dynamic writer Alexander Chee, who is still receiving accolades for his 2016 novel The Queen of the Night has just released a collection of essays called How to Write an Autobiographical Novel. His presentation should not be missed.
Since poetry is such a tremendous part of the Portland literary scene, we would be remiss not to mention some of the local poets reading at the Book Festival this year. Alicia Jo Rabins is a writer, composer, musician, performer and Torah teacher. She won the 2015 American Poetry Review/Honickman First Book Prize for Divinity School. She will be reading from her second book, Fruit Geode, released this month. Former ELEVEN featured literary artist Stacey Tran, who now lives in Providence Rhode Island, is another poet to find at the book fest. Soap for the Dogs is her first full-length collection of poetry.
The Portland Book Festival will be held on Saturday, November 10 from 9am to 6pm at the Portland Art Museum. There are six partnering venues in the neighboring blocks, including the Arlene Schnitzer Concert Hall, the Brunish Theater, the Winningstad Theater, the First Congregational Church of Christ, The Old Church, The Oregon Historical Society and the Northwest Film Center.
Advance tickets for adults are $15, and $20 day of. Tickets are free for attendees 17 or younger. This year wristbands are available to be picked up in advance at the Portland Art Museum on November 8 and 9.
---
---