The all-girl quartet from the golden state took the stage promptly at 11:11pm. After sipping on their shots of Jameson and treating our ears to Bowie's "Life On Mars," they opened with "Always Looking"—the commanding first track of the newly released full-length, Only In Dreams.
The band is lead by singer/songwriter Kristen Gundred, better known on stage as Dee Dee. You'd never know that less than a year ago she…
suffered terrible stage fright because man oh man she was definitely born for this. Picture Joan Jett and Chrissie Hynde—the voice, the style, and all the right moves. It doesn't hurt that she has three talented musicians backing her—the sultry Bambi effortlessly plucking the bass, Sandy pulsating on the drums, and Jules seductively playing her angular white Airline.

With a solid mix of new and old tracks, the Dum Dum Girls kept everyone's attention with their smoky eyes, red lips, and perfectly crafted pop songs full of girl-group melodies. Highlights include the dreamy single "Bedroom Eyes" which makes you long for that someone you just can't get out of your head, the lustful "He Gets Me High" (off the EP of the same name) may just be one of the best fuzz-pop songs out this year, and the fresh sped-up cover of The Smith's "There Is A Light That Never Goes Out" was the perfect way to end their set.  The crowd ate it up and the girls came out for an encore, playing the slow-burning Coming Down. Some girl groups come and go, but Dum Dum Girls proved they are a force to be reckoned with. – Wendy Worzalla
photos by Joshua Veldstra, more on Flickr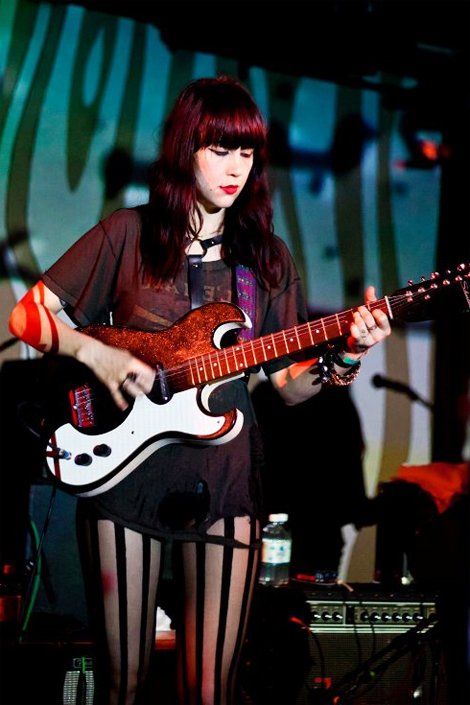 ---
---