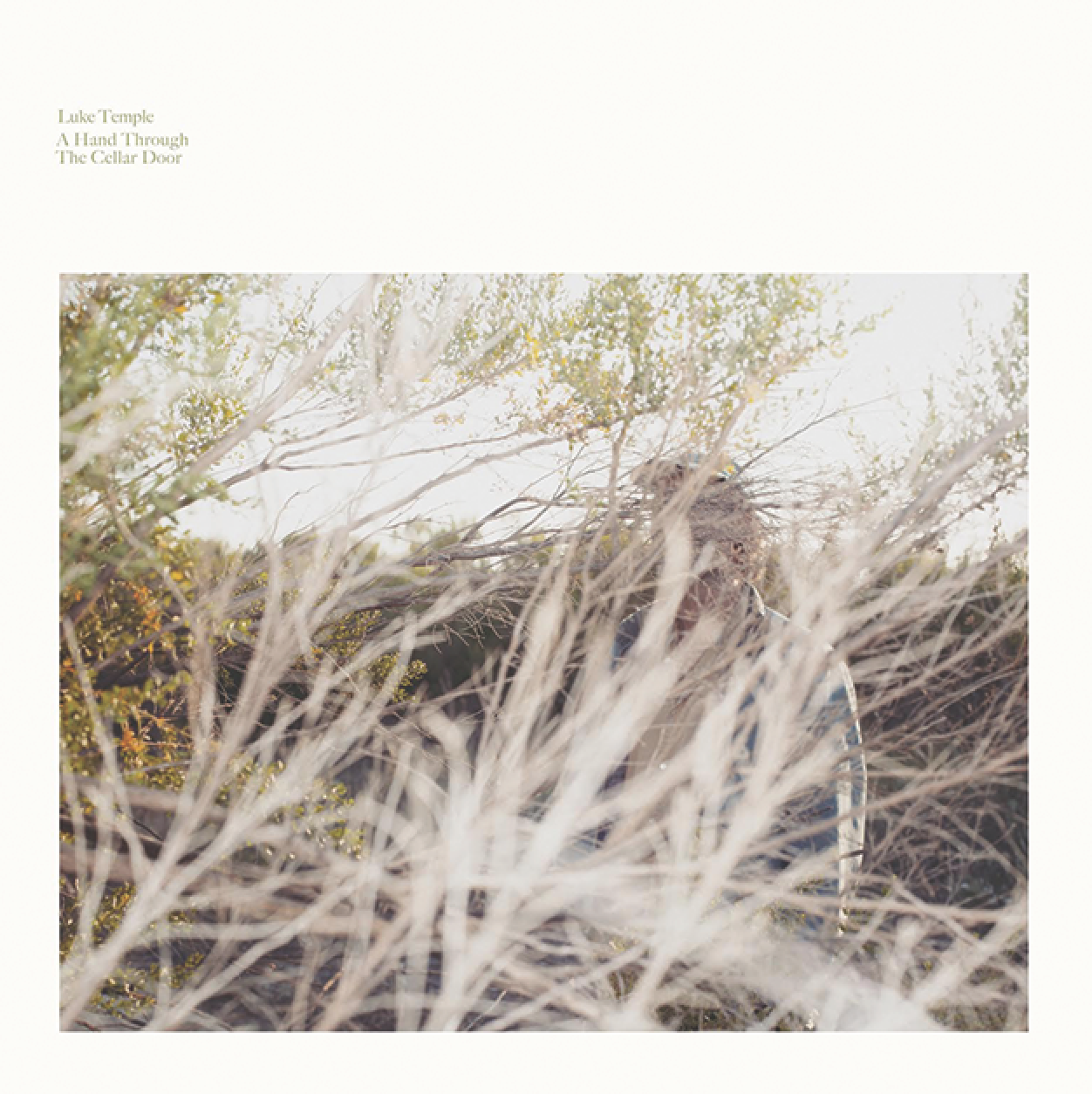 The times in our lives that have smoothly played out aren't the ones that define us, nor do they make for our most interesting stories. Our formative moments are carved from disappointments and heartbreak, and the stories Luke Temple sings on A Hand Through the Cellar Door demonstrate just that point. And although the album is driven by hard times, it has an overall air of lightness and hope.
Temple's new record is rife with straightforward stories, but not simple ones. Agile fingerpicking and narrative vocals are at the forefront of this album, with backup instruments being just that, a support to the stories being shared.
After studying painting at Boston's Museum of Fine Arts, and struggling to make a living as a visual artist, Temple moved into writing and recording music and was quickly signed to Seattle's Mill Pond Records. As the driving force behind the indie rock band Here We Go Magic, Temple played around with more traditional, instrument-driven rock, with less of a focus on narrative.
Back on this new album, songs can take on the semi-spoken vocals of a Lou Reed or David Byrne with simple and strong instrumentals to back the narrative. "The Complicated Men of the 1940s" traces the return of World War II soldiers from The European Theater, showing how they pass on old guard ideas of masculinity to their sons and grandsons. Then, "The Birds of Late December" is sung from the perspective of a child tying his parents' divorce to his first heartbreak to the sound of birds chirping. Temple channels the voice of vulnerable youth in such a way that the listener feels deeply exposed.
You might well listen to this album multiple times through and end with a wistful and satisfied sigh. Couple those with the realization that in the end, even if they hurt a bit to experience, we'll always have our stories.»
– Stephanie Scelza
---
---