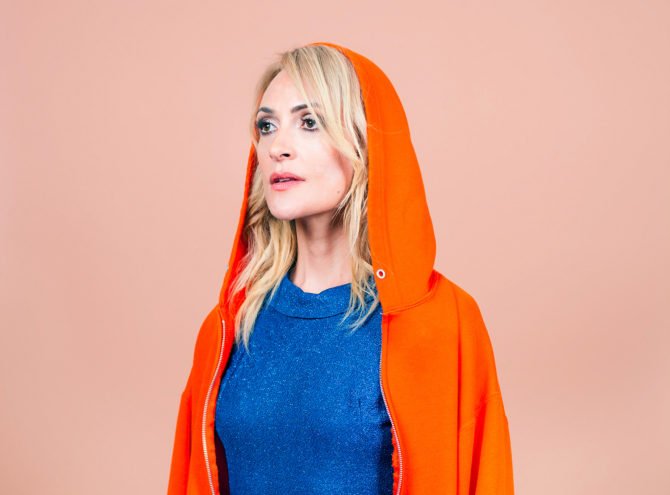 Live in Portland December 9, 2017 | Revolution Hall
Emily Haines is best known for being the frontwoman of indie rock band Metric and as a member of Broken Social Scene, however the Canadian singer/songwriter is a force to be reckoned with as a solo artist as well. The music she produces is a mixture of piano-led, trip-hop sounds, that effortlessly showcase the singer's ethereal soprano vocal range.
Haines' first solo record, Knives Don't Have Your Back, came out in 2006 , followed by a 2007 EP, What Is Free to a Good Home?, and it wasn't until this past September (ten years later) that we were graced with the singer's second full-length solo endeavor, Choir of the Mind. The record reunites Haines with heart-rending piano-driven ballads that meld with her sweet-sounding and smooth voice, which differs from the singer's work in Metric and Broken Social Scene, where the sound skews more into the electronic realm. The album, consisting of 13-tracks, is more of a gentle, thoughtful and lulling collection of songs.
Being the daughter of an admirable jazz poet, Haines executes her poetic influence–the title track containing sections from the poem "Savitri" by Indian yogi Sri Aurobindo, which is also significant as the singer was born in New Delhi and Savitri is her middle name. The entire album is also peppered with feminist references, which are showcased in a more raw approach to songwriting, opposed to the more bombastic and guitar-driven anthems she usually produces with her other projects.
Other strong examples of her ability to soothe and comfort listeners are "Legend of the Wild Horse," which shimmers with its enticing concentrated rhyming, and "Perfect on the Surface," which fully immerses the singer's shoegazey, dream-pop feel. Choir of the Mind, unlike its predecessors, showcases Haine's vulnerability as a musician, which contrasts her more combative approach in Metric. Her solo efforts are melodic, almost lullaby-like tracks that offer more of a modern, melancholic taste.
---
---