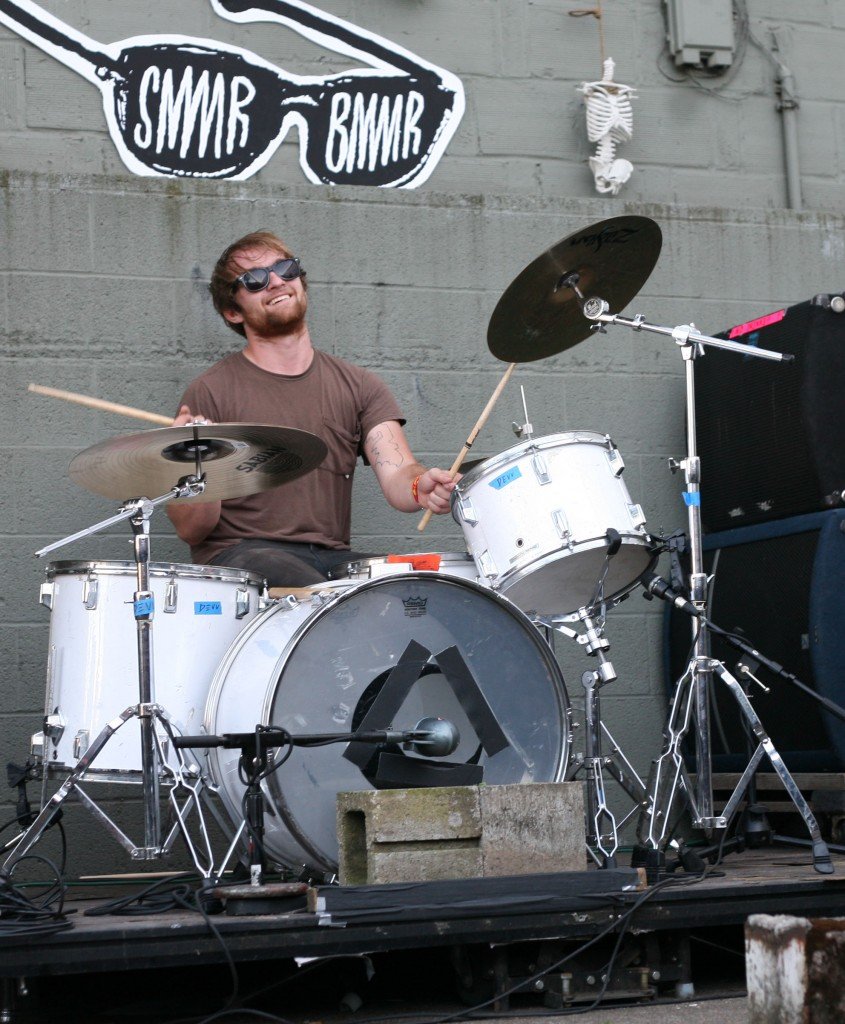 Smmr Bmmr 2011 ; a review by Wendy Worzalla, photos by Brenda Ubhoff
Bubblegum pop tunes from Cowabunga Babez and Peach Kelli Pop made the perfect soundtrack to the breezy, carefree summer night.  By the time Apache, Therapists and Blood Beach rocked our collective socks, the crowd was drunk on Viso, Sizzle Pie and PBR.
This entry was written by elevenpdx, posted on August 13, 2011 at 12:27 pm, filed under Live and tagged Apache, Blood Beach, Cecilia Und Die Sauerkrauts, Cowabunga Babez, ELEVEN PDX, Ghost Mom, Guantanamo Baywatch, King Tuff, Mean Jeans, Mikal Cronin, Nadia Buyse, PBR, Peach Kelli Pop, Personal & The Pizzas, Plan B, Shannon and The Clams, Sizzle Pie, SMMR BMMR, The Audacity, The Moonhearts, Therapists. Leave a comment or view the discussion at the permalink.