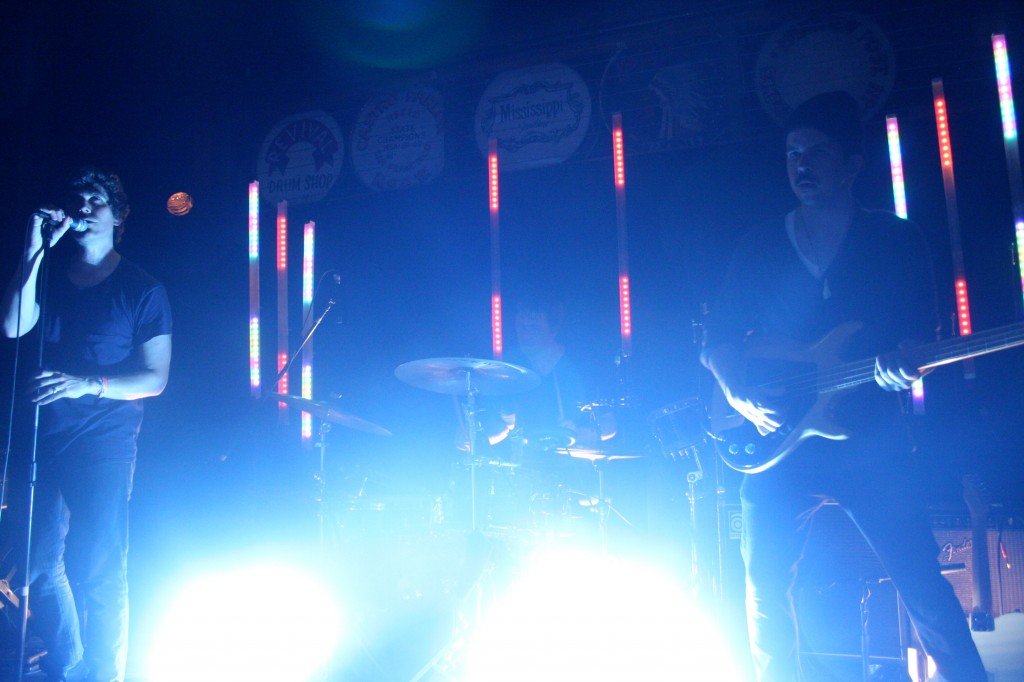 Electronic groove-makers Bear in Heaven sat down with ELEVEN's Bex Silver before their show at Mississippi Studios to discuss touring in support of their new album (I Love You, It's Cool) and the festival circuit.
11: You guys have been on the road for a while, right? SXSW, then a spring tour…
BH: [Jon] Yeah, we weren't touring then, we were just down for SX, then back to New York to finish building the light rig for the tour…it's going to look really neat in the dark. [Jon to Joe] How long have we been on tour now? [Joe] About two weeks…
11: And In that two weeks you had a new album come out (I Love You, It's Cool). How's response been while you're on tour?
This entry was written by elevenpdx, posted on April 18, 2012 at 9:01 am, filed under ELEVEN, Live and tagged 04/12/2012, Bear In Heaven, Bex Silver, Blouse, Cary Watts, ELEVEN PDX, Greg Maguire, Live Music, Mississippi Studios, Portland Music, Roadside America. Leave a comment or view the discussion at the permalink.