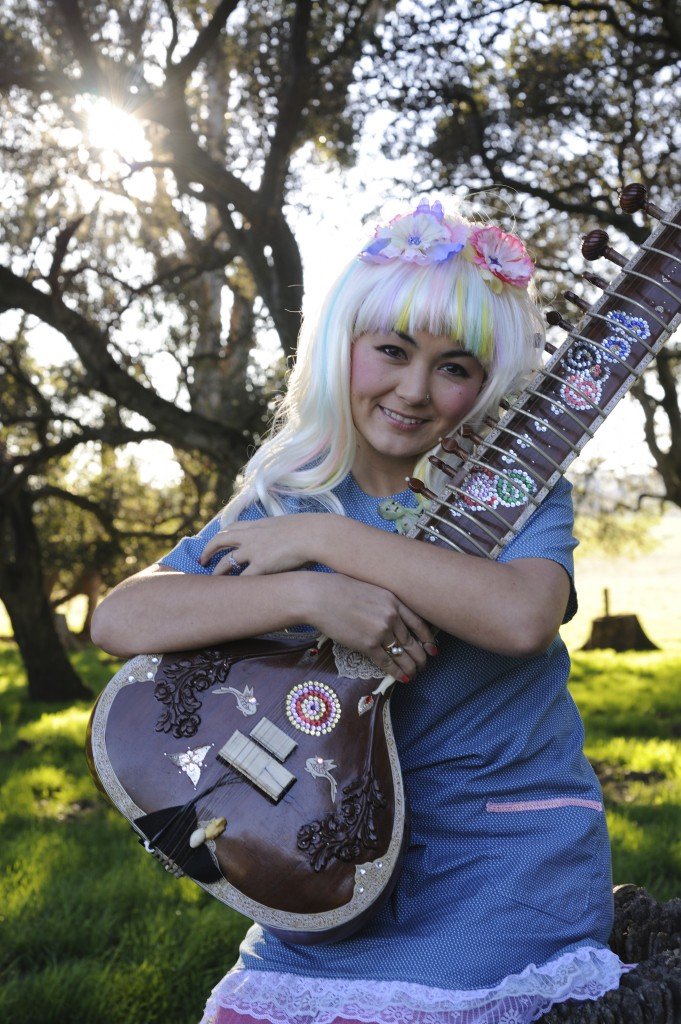 1. Eleven Magazine Presents:
Snow Angel w/ Technicolor Caterpillar and Meyercord
Where: Mt. Tabor Theater
How Much: $8
When: Friday, October 28 – 9pm
Why: Snow Angel is a new duo that features Gabby La La and Pamela Parker. Parker plays keys and sings along with Miss La La on sitar, ukulele, accordion, and vocals. Innocent and meaningful, this pair is ready to perform all new music. In addition to the headlining duo, this show will feature local openers, including the venerable Ben Meyercord (Y La Bamba). Also check out the FREE, all ages in-store performance by Snow Angel at Music Millennium at 6pm. (photo: Jay Blakesberg)
2. Manchester Orchestra w/ White Denim and The Dear Hunter
Where: Wonder Ballroom
How Much: $16.50/$20
When: Saturday, October 29 – 8pm
Why: The Georgia natives are back in town in support of their new concept album, Simple Math. From Southern California, Little Hurricane starts things off with some grimy blues-rock that you won't want to miss. Rhode Island prog rockers, The Dear Hunter, and Austin's White Denim are sandwiched (mmm, sandwich) in between for maximum rockability.
3. Hume w/ Grandparents and Duck, Little Brother, Duck!
Where: Valentine's
How Much: $5
When: Sunday, October 30 – 9pm
Why: What started off as a solo project years ago has morphed into Britton Powell's ethereal psych pop outfit. Hailing from our nation's capital, this quartet is in the middle of an intense 2 month U.S. tour with only one day off in some 60+ consecutive shows. Holy crap! Get there early for shoegazy goodness from Grandparents and mathy post-rockers Duck, Little Brother, Duck!
This entry was written by elevenpdx, posted on October 26, 2011 at 11:11 am, filed under Upcoming and tagged Duck Little Brother Duck!, Eleven Magazine Presents, ELEVEN PDX, Gabby La La, Grandparents, Hume, Manchester Orchestra, Meyercord, Snow Angel, Technicolor Ceterpillar, The Dear Hunter, The Tabor, Valentine's, White Denim, Wonder Ballroom. Leave a comment or view the discussion at the permalink.