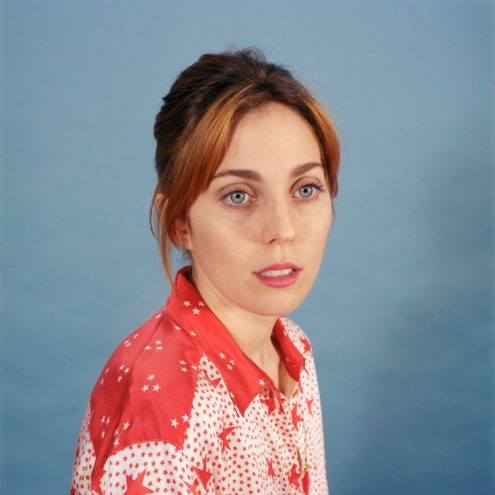 Live in Portland March 27, 2018 | Mississippi Studios
Over the past decade, Meg Remy has been making music behind closed doors under the moniker, U.S. Girls. She's even been referred to as "a woman who clearly spends a lot of her time in her apartment with the shades drawn." In the span of Remy's six studio albums, we've witnessed U.S. Girls transform from moody and mysterious with heavy percussion and very few lyrics, to a dreamy, blended-genre band with a lot to say about living in the modern world.
From the beginning, U.S. Girls has always been sinister and a bit dismal. While making Remy's debut album, Introduction, she was equipped with a reel-to-reel tape recorder, using harsh and aggressive percussion and warped vocal recordings to create an ominous and disconsolate sounding album. This dark phase carried over to the next album, Go Grey, but on U.S. Girls on Kraak, Remy's sound started to shift towards a new path. The strident percussion and distorted sound was replaced by evocative vocals and a live-band vintage rock feel.
See Also

Remy relocated from Philadelphia to Toronto and her sound continued to evolve. Half Free displayed Remy's radiant voice and lucid storytelling laid on top of polished melodies and a mix of '60s dream pop and '70s disco. U.S. Girls latest work, In a Poem Unlimited, is a blend of glam rock, surf rock, hazy pop, jazz and disco. It describes a woman's angst toward politics twisted with a dark sense of humor. Over the years, Remy has thrived on contrast and always offers us something new.