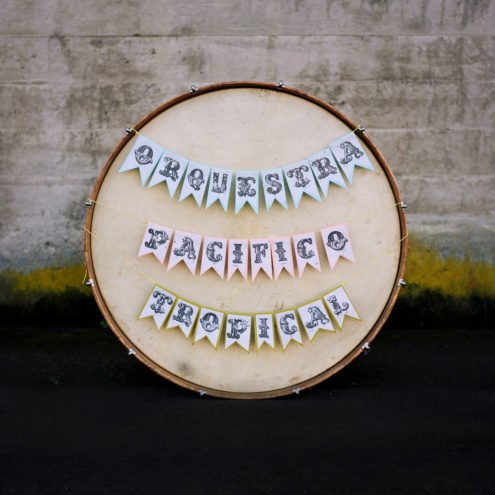 Live in Portland April 7, 2018 | Holocene
Psychedelic Cumbia is far from the most ambitious fusion genre to ever come out of the PNW, but it is likely the one with the most rapturous result. As a meeting of Colombian folkloric and African/European influence, Orquestra Pacifico Tropical's take on Cumbia music is executed without neglect to the rock scene in their vicinity. On El Tren, OPT is a locomotive of musical transportation–and why a train, you ask? Once a train gets started, much like the collective's clappable rhythm and animated horns, it's quite difficult to disembark.
See Also
If psychedelic rock's M.O. is to enhance the experience of hallucinogens, then OPT's flinging of listeners into a jubilant rhythmic frenzy is all the mind-altering you really need. "Siglo Nuevo" (or "New Century" in English) typifies how the band takes rousing fiesta-like aspirations and somehow channels them into a four-minute piece of fuzzy psych-guitars and slingshot effects. With the majority of tracks hovering around three minutes, even "Cumbia Marinero"–the shortest track on the album–still brims with the instrumental talent of each member. You don't need to take an elective course in college to enjoy international music, and you need no more proof than El Tren.