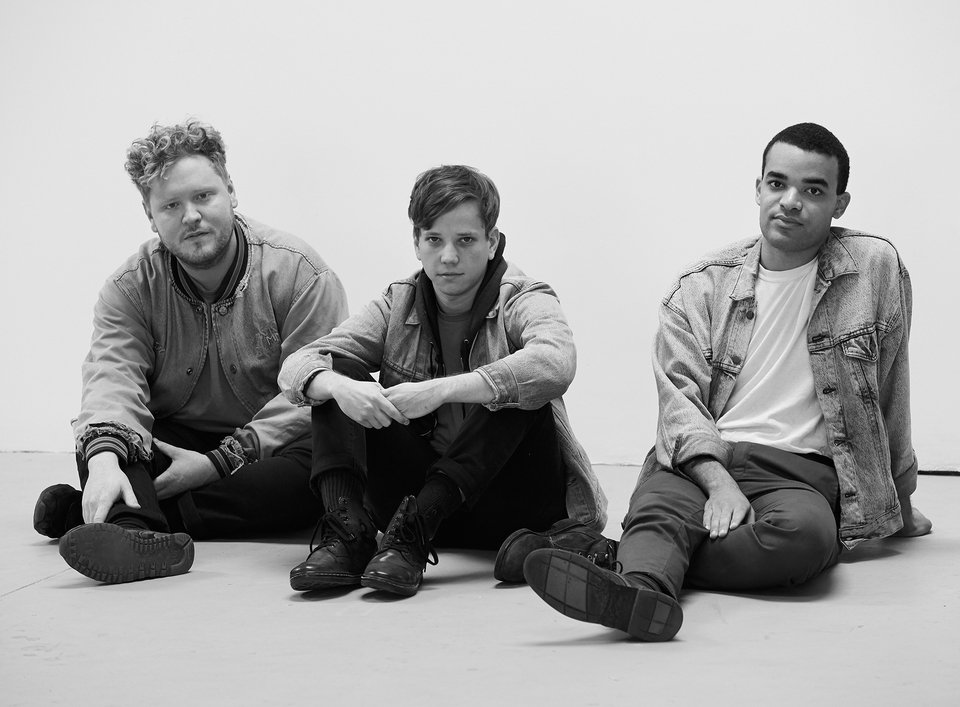 Live in Portland May 12, 2018 | Star Theater
Riding the fuzzy reverb-filled wave of their self-titled debut, Moaning is the living, breathing DIY success story of multi-artistically-gifted CalArts alums Sam Solomon (vocals, guitar), Pascal Stevenson (bass, synth) and Andrew MacKelvie (drums). After releasing a music video for their demo track "The Same" in 2015 (since re-recorded for the album), the trio grinded through the hours to transform their local music scene notoriety into a trip to SXSW in 2017, where they caught the eyes and ears of Sub Pop bigwigs. The rest is happy history.
Unfortunately, it's hard to describe Moaning's sound on paper in a way that doesn't make them sound like practically every other post-punk band that's come out in the past 10 years. Glazed and distorted vocals? Check. Shimmering and enveloping guitar soundscapes? Check. Punchy and driving rhythm section? Check. Bleak lyrics that leave you feeling hollow? Double check.
See Also
Given their DIY mentality and less-is-more aesthetic it should come as no surprise that Moaning share a lot of the same sonic DNA as past shoegaze, droney and super fuzzy guitar projects. As a result, their stripped back production choices can either be viewed as a strength or a weakness. Yet despite sharing musical similarities to bands that have gone before them, Moaning's debut caries an authenticity and vulnerability that prevents it from feeling like a derivative affair. This is largely due to Sam Solomon's willingness to get personal with his emotions and anecdotal lyrics, which give the already well-crafted songs a real palpable sense of catharsis.
While in the grand scheme of things, Moaning's emotional debut might not change the annals of music history, like any self-respecting punk band, they don't care.