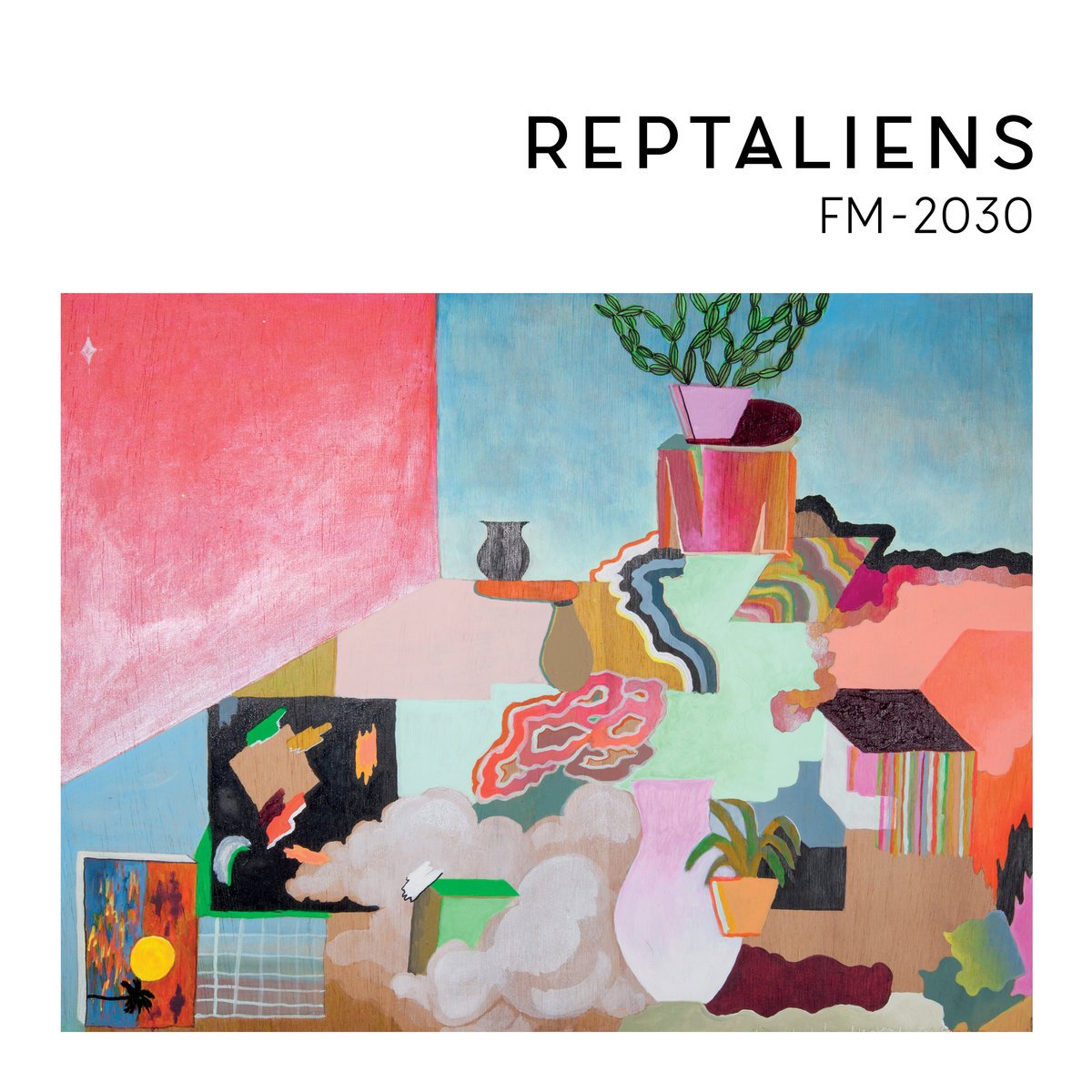 Live in Portland October 5 | Doug Fir
Reptaliens are subtle in their approach. With a name like that, one wouldn't be surprised upon first listen to be assaulted with the brash stylings of a low-fi punk outfit, or perhaps the blood-soaked screams of a prog metal band. Instead, the loosely assembled group helmed by the husband-and-wife duo of Bambi and Cole Browning (hailing from right here in Portland), lulls you in with it's debut album, FM-2030, a release that might be termed something like indie-psych-post-pop, though a genre classification is less important than the way their sound snakes its way into your head, settling in there, somewhere deep and unexplored.
Bambi's haunting vocals shine in the midst of descending synth and guitar lines that seem alternately floral, cavernous and at times astral–everything dripping in reverb, shimmering on its own plane of existence. Familiar, yet somehow distant. The group's concept-heavy aesthetic plays on sci-fi tropes and illuminati lizard-person conspiracy theories, but don't let that scare you away–FM-2030 is more a collection of strange and melancholy love songs than a diatribe from 9/11 truthers or people who believe in chemtrails and think the government faked the moon landing. The album does explore ideas of identity and falsehood, but more so in the context of the individual mind. These are songs about the conspiracies of the heart and soul.
It seems important to mention that in my time with the album I only ever listened to it cover-to-cover, and none of the songs stood out in a way that broke or re-directed the flow of the project–nothing seemed to be the clear single, the slow song, the dancey one, etc… This isn't so much a criticism as an observation about the way FM-2030 is constructed, with every song blending into the next in a way that keeps the 11-track project moving along at a briskly psychedelic pace. At just under thirty five minutes, it doesn't overstay its welcome either–long enough to create and sustain an atmosphere but not so long that it becomes repetitive or stale. Out on the renowned Brooklyn-based label, Captured Tracks, FM-2030 is a strong debut–one that may just have you welcoming your new rulers with open arms as they step down from their ships, smiling, though something darker flickers behind the slits of their eyes. »
---
---