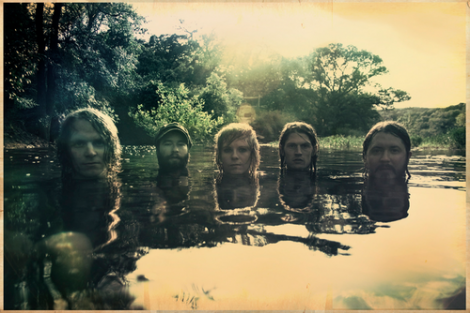 1. The Black Angels w/ Hanni El Khatib & Wall of Death
Where: Wonder Ballroom
How Much: $18
When: Wednesday, May 15th – 8pm
Why: Hot off the heels of performing and curating the 6th Austin Psych Fest, The Black Angels continue on tour in support of their fourth full-length album, Indigo Meadow. You can expect a healthy mix of old and new, swirling psychedelic lights and sounds, and reverbed-drenched guitars. 
2. Steve Adamyk w/ Needles//Pins & Youthbitch
Where: The Know
How Much: $5
When: Thursday, May 16th – 8pm
Why: Inspired by 70′s punk, 80′s power pop, and 90′s garage rock, this Ottawa four-piece kicks out the trash-pop jams and they kick 'em out hard. With Vancouver's Needles//Pins and Portland's Youthbitch you can bet your sweet ass you'll be shimmying and shakin all night long!
3. The Shivas w/ The Beets, Older Women & Awkward Energy
Where: Record Room
How Much: $6
When: Sunday, May 19th – 8pm
Why: It's a no-brainer, kids! The Shivas have one last show before heading out on a month-long tour with The Dandy Warhols, so come out and show 'em some love! You won't want to miss The Beets either! Representing Jackson Heights, NY, the trio features minimalistic drumming, a healthy dose of reverb, and vocals by all three members.
Written by elevenpdx, filed under Upcoming and tagged Awkward Energy, Eleven, ELEVEN PDX, Hanni El Khatib, Needles//Pins, PDX Live Music, Portland live music, Record Room, Steve Adamyk, The Beets, The Black Angels, The Know, The Shivas, Tour Kickoff, Wall of Death, Wonder Ballroom, Youthbitch.