ELEVEN Oregon-based Bands to See at Treefort 10
Another year, another 365 days spent languid in the void of existence as the world crashes around us. But even with all the L's we've been collectively taking, one win we're getting is the elation of enjoying Treefort Music Fest, which is celebrating its 10th festival tenure. In celebration of that, here are 11 of the artists we think you should check out while you're there:
Witch Mountain
Treefort selects only a few metal acts each fest, and doom blues band Witch Mountain happens to be catching that honor this year. There's an accessibility to them—one that's able to make even the most closed-off-to-metal ears open right up like a pit. That's something founding drummer Nate Carson says is advantageous in these mixed-genre settings. "One of the nice things about Witch Mountain is that we are melodic and blues-based and we have a great vocalist, so even for audiences that aren't necessarily 'primed for doom' it's not the most difficult music to digest," says Carson. "I would like to think that most people who go to an eclectic festival like Treefort are fairly open minded to start with."
Witch Mountain plays Saturday night at the Egyptian Theatre at 10:30 p.m.
The Shivas
The Shivas are basically like our psych-surf hometown heroes. Never ones to put on a stodgy show, there's essentially a guarantee of satisfaction whenever their name's on a bill, and it'll be the same this time around. We'll get some tracks off their latest Feels So Good // Feels So Bad, some even newer tracks and of course, some oldies—there may even be a guest performer or two! They're going to give us the best damn 40 minutes they can—much like they did when they played the first ever Treefort back in 2012, one of vocalist/guitar Jared Molyneux's favorite years of the fest yet. "One of the most memorable [Treeforts] was definitely playing the first edition in 2012, and playing Linen Building with this excellent group from Denver called Sauna," says Molyneux. "After that we always said yes whenever they ask us back."
Check out The Shivas at Sonic Temple Blue Thursday at 10:30 p.m.
Spoon Benders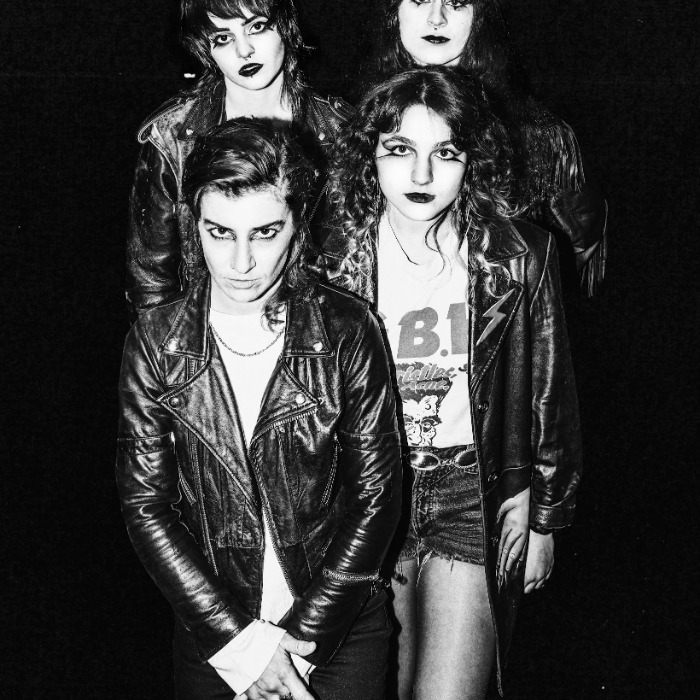 When Spoon Benders released their debut EP Dura Mater a couple years back, it quickly became general consensus that they're a band we're going to a see a lot more from and that they're going to go far. They're not going to let the wrench in life called the current state of the world take its toll on them too hard and if anything, it's filled them with immense gratitude. "With the amount of trauma the world has gone through and continues to go through, we all carry a sense of poignancy and as of right now that's overshadowed by huge feelings of gratitude for all the venues and festivals and musicians who have fought so hard to survive," says vocalist and rhythm shredder Katy Black. "I feel more than willing to take risks to celebrate music again." Bassist Velvet agrees. "I am so grateful everyday that despite all of this I get to keep my little haven that is my band," they said. "Every time we play a show I'm reminded of this and I feel so lucky." We're lucky to have them, and their new track "Cut Behind," too.
Spoon Benders are closing out the Neurolux at 1 a.m. Friday night, playing the Sonic Temple Blue at 9:40 Saturday night, and ending with a set at 7:30 p.m. Sunday at the El Korah Shrine.
The Ghost Ease
"Gotta stay alive to play live!" That's the current motto of Jem Marie of The Ghost Ease. For years, the project has been a vessel for more than just music, operating as a full scale art project of sorts. The live Treefort iteration of the band this year will include bassist Carlos Segovia (Orquestra Pacifico Tropical; Máscaras) and drummer Liam Hindahl (Oh, Rose) aiding Marie in doing some Ghost Ease classics as well as tracks written during lockdown. Marie had to pull out of the fest last year due to the pandemic, but is looking forward to recreating that onstage magic in this capacity. "The only other time I've been to Treefort was when I played in 2015 and though that feels like a whole other lifetime, I do remember it being a lot of fun!" says Marie. "The vibe was really high! I'm excited to dip into that kind of energy again." We're excited, too.
The Ghost Ease will be playing at the Sonic Temple Red Sunday at 8:40 p.m.
Death Parade
The last few years of living have been kind of like a living nightmare, but Death Parade address some of reality's recent events in a much more palatable fashion. Their newly released album IT WAS WORTH IT TO LOVE, though it hurt so bad, teeters back and forth between doom and gloom guitar tones and ruminative synth lines as a means of sonically communicating an entire year of isolation, grief and loss, while still acknowledging the overall beauty of feeling anything at all. You'll feel something when you watch them perform, that's for sure.
Death Parade bring their dream doom to The District at 9:10 p.m. Saturday.
Night Heron
It's been almost a year since Instructions for the Night came out, and its slinky grooves and chill pop tones still hit all the same. Their R&B-tinged indie is the perfectly seductive start to the festival wind-down, hitting us with an early evening set as the sun begins to bid the fest farewell. Prepare to get fully in the zone, because the cadences will consume you.
Night Heron plays at Sonic Temple Blue at 5:30 p.m. Sunday evening.
Jenny Don't and the Spurs
Jenny Don't and the Spurs have been Portland's outlaw country reps for quite some time now, and their sets are nothing short of being raucously raw and rowdy. What'll make these sets extra special is that they'll be some of the band's first sets without beloved and legendary drummer Sam Henry. Join the band in paying tribute, because we lost a good one.
Catch Jenny Don't and the Spurs Saturday at 11:30 p.m. at Pengilly's Saloon and Sunday at 2 p.m. at The Hideout.
Yob
Taking the stage after their buddies and longtime bill mates Witch Mountain, Yob's signature, heavy-hitting spacey doom is exactly the aural gut punch necessary to breath some life back the inevitable festival energy lull. Even more invigorating—the band's first album since 2018, a reissue of Atma is due out in April, so we're guaranteed to hear some delightfully soul crushing material.
See Yob Saturday night at The Egyptian Theatre. Their set starts at 11:30 p.m.
Oh, Rose
Coming off the heels of a little stint with a big band, Built to Spill, Olympia's Oh, Rose have spent the last few weeks in the midst of creative joy, making what will hopefully be the follow up to their emotional 2019 release While My Father Sleeps—an album about the ups and downs of frontperson Olivia Rose's life, including the loss of her mother in 2017. Whatever they throw at us on stage, it's sure to make you feel something.
Oh, Rose plays at 6:10 p.m. on Sunday at the El Korah Shrine.
Quasi
Janet Weiss and Sam Coomes have quite the repertoire of projects and bands on their respective resumes, yet when they come together in the musical sense, a particular type of indie rock magic is made. Rumor has it they're working on their 10th record, which will be their first since 2013's Mole City. After 30 years of playing together, they've got their formula down pat.
Quasi's set is Sunday at 10:30 p.m. at the El Korah Shrine
Olivia Awbery
Willamina, Oregon may not be on the map for many things, but singer-songwriter Olivia Awbrey is changing that in her own way. She released her full length debut Dishonorable Harvest on her Quick Pickle label during the first wave of the lockdown, but the extended edition of the tracks that came out late last year offer the opportunity to get caught up in her jangly grooves. And you definitely will.

Be soothed by Olivia Awbrey's alt-folk at 5:00 p.m. Saturday at Lost Grove Brewing and again Sunday afternoon at 3 p.m. at the Linen Building.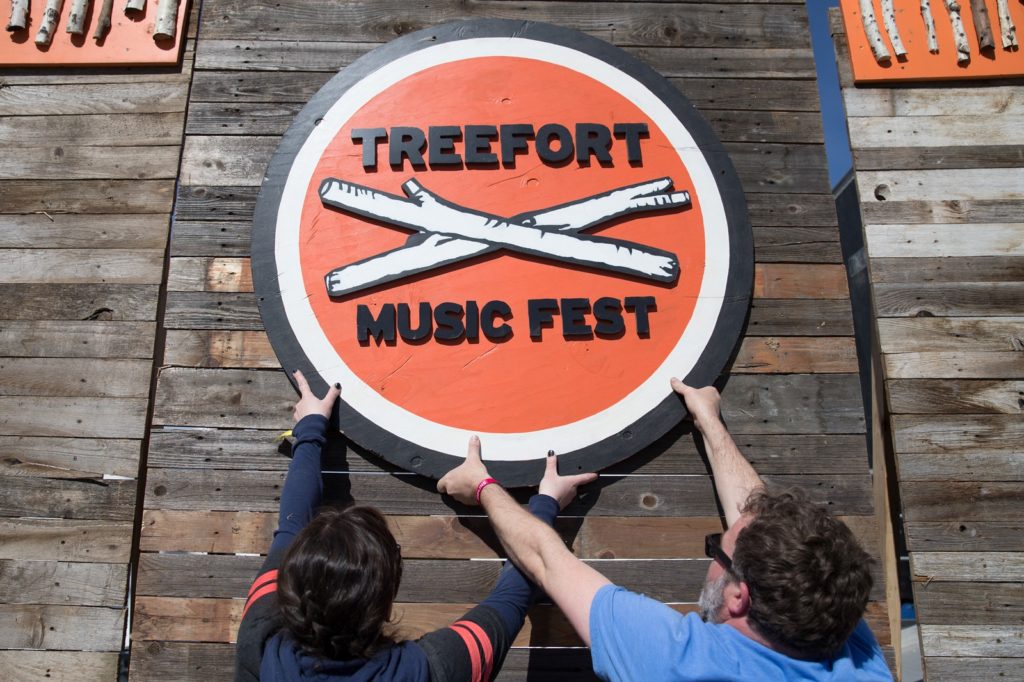 Here are more Portland based bands to catch at Treefort 10!
Typhoon
March Forth
TK & The Holy Know Nothings
Help
The Prids
Yak Attack
Weeed
MAITA
Slang
Reptaliens
Forty Feet Tall
paper gates
Jeffrey Martin
Kassi Valazza
The Macks
Autonomics
Storie Grubb
childspeak
Sun Atoms
Johnny Franco
Left on Tenth
Erisy Watt
Jeremy Ferrara
!mindparade
The Flip
M A N E
Mattress
The Mutineers
Methods Body
And more Oregon/Washington based bands to catch at Treefort 10!
Penelope Scott (Salem, OR)
Horse Feathers (Astoria, OR)
TeZATalks (Seattle, WA)
Chong the Nomad (Seattle, WA)
Shaina Shepherd (Seattle, WA)
Acid Tongue (Seattle, WA)
Shawn James (Seattle, WA)
Enumclaw (Tacoma, WA)
Sharlese (Seattle, WA)
Tora'dan (Vancouver, WA)
The Lowest Pair (Olympia, WA)
Jango (Spokane, WA)
Smokey Brights (Seattle, WA)
High Pulp (Seattle, WA)
Claudine Magbag (Seattle, WA)
King Youngblood (Seattle, WA)
beverly crusher (Corbett, OR)
Free Creatures (Applegate, OR)
Spirit Award (Seattle, WA)
Itchy Kitty (Spokane, WA)
Monsterwatch (Seattle, WA)
Cathedral Pearls (Spokane, WA)
Margo Cilker (Enterprise, OR)
Tres Leches (Seattle, WA)
Black Ends (Seattle, WA)
Brad Parsons (Astoria, OR)
Serpantfoot (Tacomca, WA)
James Dean Kindle (Pendleton, OR)
Bar Budwig (Enterprise, OR)
High Step Society (Eugene, OR)
Rachels Children (Seattle, WA)
Smoker Dad (Seattle, WA)
Darci Carlson (Seattle, WA)
Jeremy James Meyer (Seattle, WA)
Sons of Guns (Seattle, WA)
Thin Veil (Olympia, WA)
Coral Grief (Seattle, WA)
Cat Valley (Bellingham, WA)
The Pine Hearts (Olympia, WA)
Low Hums (Seattle, WA)
Flesh Produced (Seattle, WA)
Pink Boa (Seattle, WA)
Kadabra (Spokane, WA)
Bad Optics (Seattle, WA)
Kayce Guthmiller (Seattle, WA)
Kung Fu Vinyl (Spokane, WA)
Erin O'Connor (Seattle, WA)
Erin Cole-Baker (Bend, OR)
Lyla Minor (Seattle, WA)
Drench Fries (Seattle, WA)
All Day Trey (Seattle, WA)
The Lonesome Paradise (Astoria, OR)