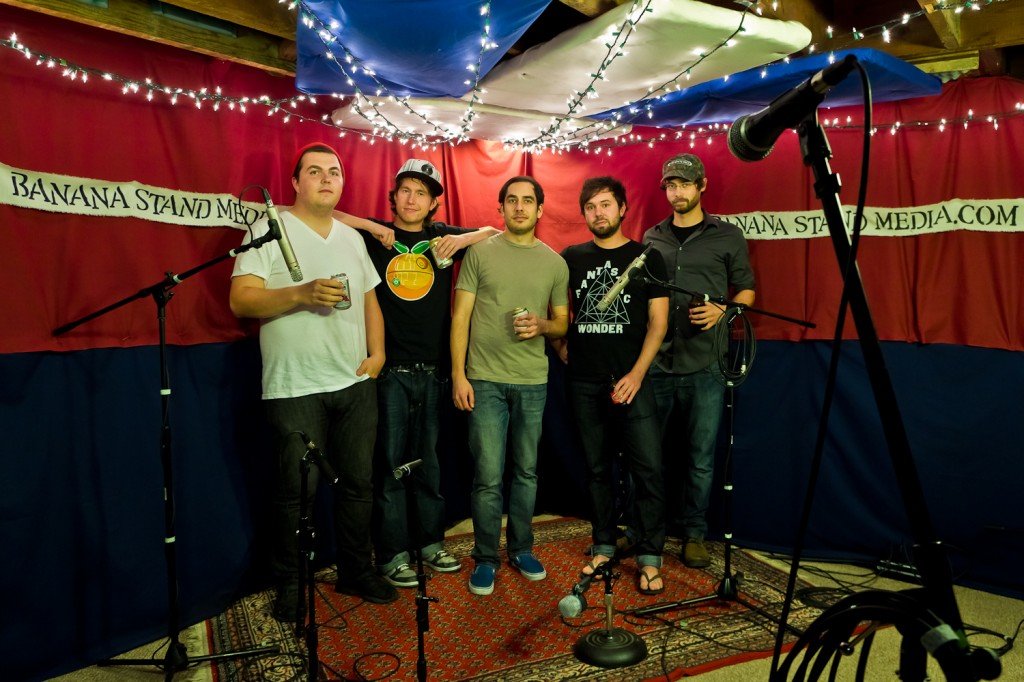 Grab a Free Download of Eleven favorite tracks—Live from the Banana Stand at http://bit.ly/bstand11mix
In the basement of a garden-variety two-story house in Southeast, magic is happening. Midwestern transplants Louie Herr and Aaron Colter have spent the bulk of the past four years cultivating an idea: capture and bottle up the Portland house show experience, and give it away for free (or donation). They invite bands and friends to their now-secret shows to participate in the gleaning. There might not always be money in this Banana Stand, but the magic and the music is there in a big way.
11: What is the mission of the Banana Stand?
This entry was written by elevenpdx, posted on September 28, 2011 at 1:17 pm, filed under Local Profile and tagged Aaron Colter, Alex Arrowsmith, Banana Stand Media, Blue Skies for Black Hearts, Deer and the Doe, ELEVEN PDX, Explode Into Colors, House Shows, K-Records, Live Music, Louie Herr, PALS Clubhouse, Portland Music, Tango Alpha Tango, Tiger House. Leave a comment or view the discussion at the permalink.