Modular8's Phillip Berryhill & Steve Westbrook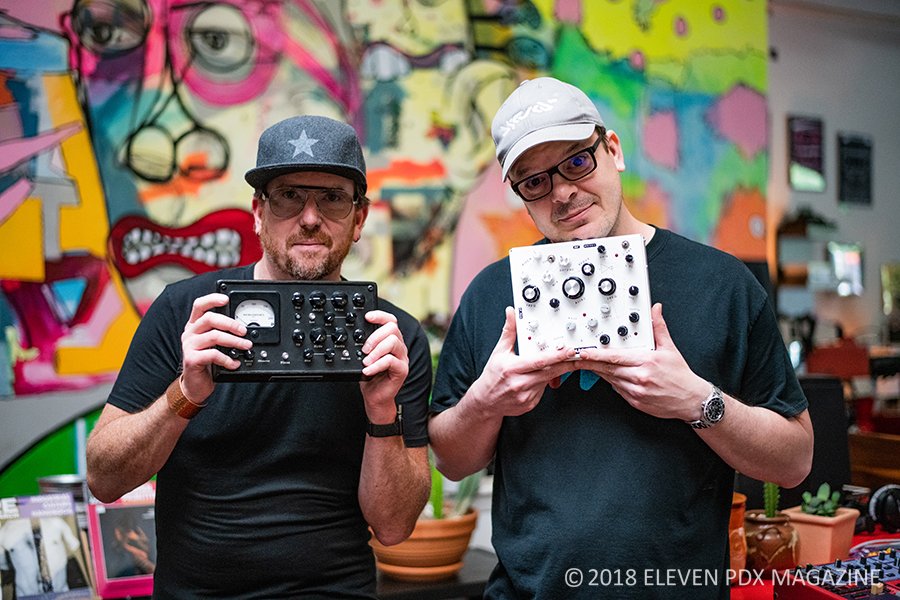 Walking into Modular8 is a fascinating sensory overload of art, retro gaming consoles, humming frequencies and Euroracks that evoke thoughts of spacecraft dashboards. It's sci-fi and science meeting sound and creativity.
Owner Phillip Berryhill draws no parallels from his radical career change as a board-certified neurosurgeon to all of the wires and blinking lights of his shop, but it's clear he had a vision to create a nerve center for all things electronic music.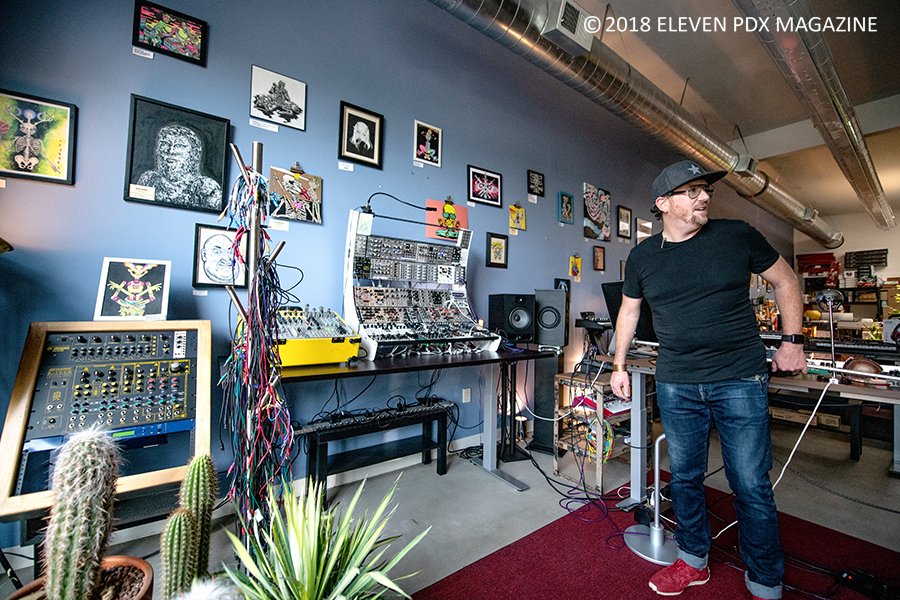 Inspired by many visits to synth stores and his own experience making music with modular synthesis, Berryhill became acquainted with Dark Place, an advanced synth manufacturing facility in which Mod8 now shares a building. Another equipment centered business, StereoTypes, resides across the street.
"The way I fit into this community is that I'm tying a lot of aspects of electronic and underground music together. It's enjoyment and production, and supporting it in various ways,"  says Berryhill. "Our store offers a lot. A collection of local art, obscure and weird music in CDs, tapes and vinyl, books and zines, live performances, demos and equipment from local manufacturers."
There are two levels to Mod8. To help people put together their own custom-made modular synthesizer, which means picking and choosing from over a thousand available mods, or to purchase some of the best that are designed internationally right here in Portland. Mod8 carries circuits and boards from Møffenzeef Mødular, Retro Mechanical Labs and Melekko (Dark Place's house brand). Scott Jaeger (AKA Harvestman under the industrial music electronics banner), just released his Hertz Donut 3 module. These makers often give detailed demos in-house about their equipment and how to use it properly.
"There's a lot of gear out there, a lot of it's good but some of it is really amazing. It's one thing to support local, it's another thing to support it when it's fucking awesome. And that's what it is" says Berryhill.
For those who haven't gone down the rabbit hole of sequencers, waveform, oscillators, patching and the art of combining hardware and software, Berryhill and his partner Steve Westbrook also offer workshops like an intro to synthesis bootcamp and "Glitch Synths," or video synthesis for visual effects. There's also just a lot of individualized instruction for visitors on the daily. "The bottom line is we're here for advice, too," says Berryhill, "For example, how to solve a particular problem with a studio or a synth or a drum machine."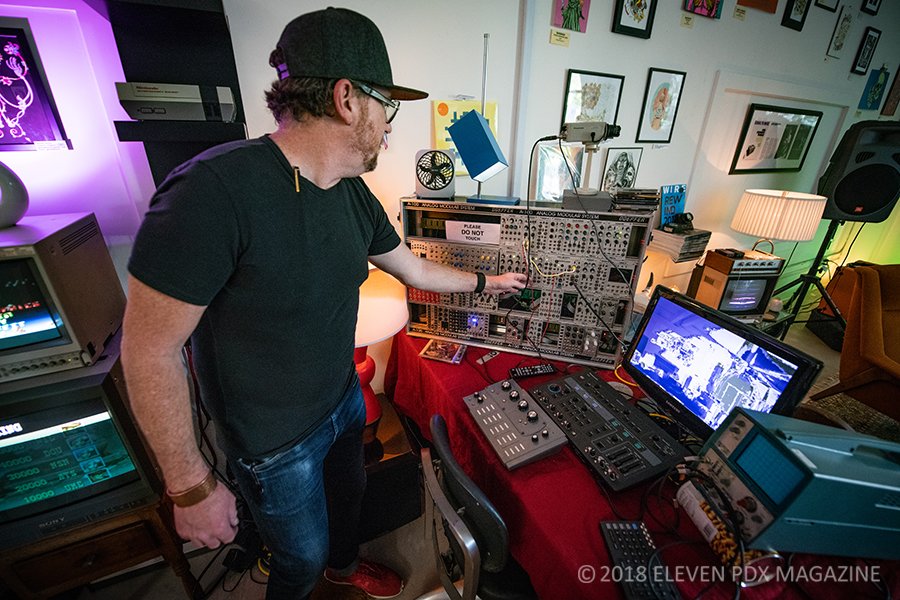 Designers, musicians and nerdy events lie ahead for autumn at Modular8. On September 1 they  host an equipment demo from Mystic Circuits, and in October they will host a special re-release of Production Unit Xero's rare album Shades of Distortion. Mod8 will also be celebrating Chip Tune and 8bit music, using chips from old gaming systems and putting together a retro arcade, just in time for the Portland Retro Gaming Expo.