Algiers at Mississippi Studios 7.14.17
Algiers ain't easy listening, and that's how it should be.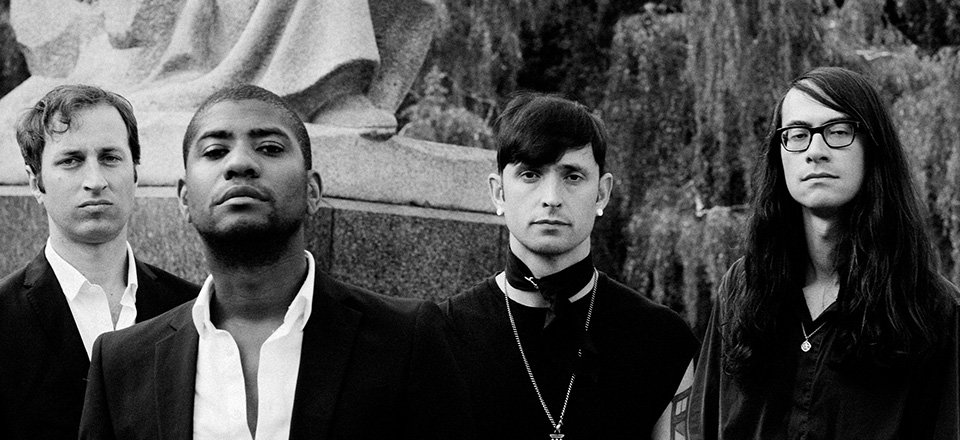 The Atlanta-born experimental group is unapologetically political and sounds good while they're proselytizing, synthesizing a gospel sound with noise and a hard hitting forward drive. It's like being trapped on helluva carnival ride, and you don't get to leave at the end.
The band's newest album, The Underside of Power, builds a tempo that doesn't stop, pulling you from one song to another with a sustained beat and constant underbuzz. It's a war on the pigs:
"But when I leave you remember I said, with the last words on my lips, I am a revolutionary. And you're going to have to keep on saying that. You're going to have to say that I am a proletariat. I am the people. I'm not the pig. You've got to make a distinction. And the people are going to have to attack the pig."
That's the lead-in to the first song, "Walk Like a Panther." It's an excerpt from a letter written by Fred Hampton to his son. Hampton was the chairman of the Illinois Black Panther Party, and was killed at age 21 in his apartment during a police raid. Hampton was likely drugged by a police informant beforehand, and was unconscious when the strike team entered and fired two shots into his head.
I give this context not to position The Underside of Power as a protest album. It's slick and sexy, filed with rage and pathos. It continues the trajectory of their first self-titled album and they show no signs of stopping.
That said, when I pitch Algiers to my friends, I describe them as Halloween music. Not because they're goofy and dressed up, but because the whole point of Halloween (IMHO) is to remind us of the dark, remind us of the forces larger than ourselves that want to kill us, to scare us. It's a reminder to stay vigilant and angry, as there's some nasty things out there.
And The Underside of Power is scary, as beautiful things often are.
This upcoming show at Mississippi Studios will be good, and it pays not to know too much about the band before you get in there. Allowing yourself to distance yourself from something with knowledge can undercut its impact. Go see Algiers at Mississippi Studio [tix], prepare to lose your mind a little bit, and come back a bit more dangerous.
-Thomas Wells