Rubble Bucket + Diet Cig at the Wonder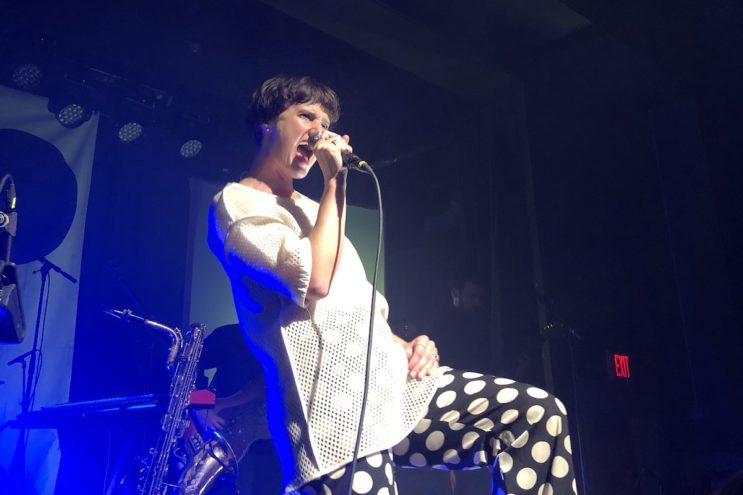 The first of the winter winds slapped the faces of those waiting in line for the mid November performance from Rubblebucket and Diet Cig at the Wonder Ballroom. The chill didn't last long as fans were warmed up from Diet Cig's electric opening. Lead singer and front woman for the band, Alex Luciano, captivated the audience's affection with an acceptance of all kinds disclaimer and stated, "As a person with a microphone, I just want to remind you, you don't have to water yourself down for anyone else". With the native New Yorker's blessing, the dance floor became its own groove organism. From the can-can kicks while striking her guitar, to the high pitched notes of her tough girl lyrics, the pop-punk princess kept the show lively and genuine.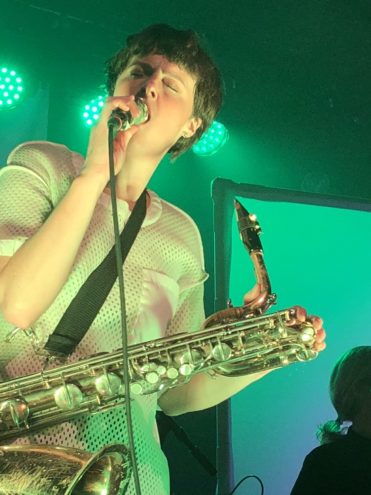 Playfulness and contentment left over from Diet Cig was the perfect tinder for Rubblebucket's fire performance. They opened strong, armed with their bold and dominating horn section. Bellowing beats bubbled out of Kalmia Traver's saxophone only to be interrupted by her responsibilities as lead singer. She sang with elegance and poise, supported by undertones of youth and quirk. One of the elements that sets Rubblebucket strides apart from others is their ability to include art into their performances. The bandmates alternated in donating their silhouettes and joint jerking dance moves to a pair of white canvases that bordered each side of the stage. Illuminated by red, green, and blue lights, it was as if their shadows were hosting their own party. The show carried on with a buoyant pulse and reached alarming levels when band members leapt off the stage, instruments in tow, to bring home "You Came Out of Lady". Rubblebucket heads east for the winter, reuniting with Diet Cig and ending their tour in their hometown, Brooklyn.
– Kayleigh O'Malley
.