Show Review: SALES at Mississippi Studios
For the past three years, SALES has been performing as the duo of Lauren Morgan and Jordan Shih; a couple of friends from Orlando create warm, lo-fi melodic folk-pop for a summer daze and winter nights.
Following up the internet buzz for 2014's SALES EP, the band rounded out its fall tour in support of the 2016 release, SALES LP, which brought them to Mississippi Studios late last month. While they played Portland a mere six months earlier (to a small, mostly underage crowd at Analog Theater), the band arrived with an evolution of sorts. Now a three-piece, at least for touring purposes, the duo no longer has to rely on a drum machine for its beat-making. The audience welcomed touring drummer Joy Cyr warmly as she worked her way into the SALES catalog. While the band's chemistry was visibly new, the Portland crowd was simply happy to hear anything that the band had to offer from their two albums. Lead singer and guitarist Lauren Morgan's stage presence matches her band's sound — warm and relaxed with little expectation from the listeners but providing a charming comfortability(via a great sense of humor) which inevitably draws people closer.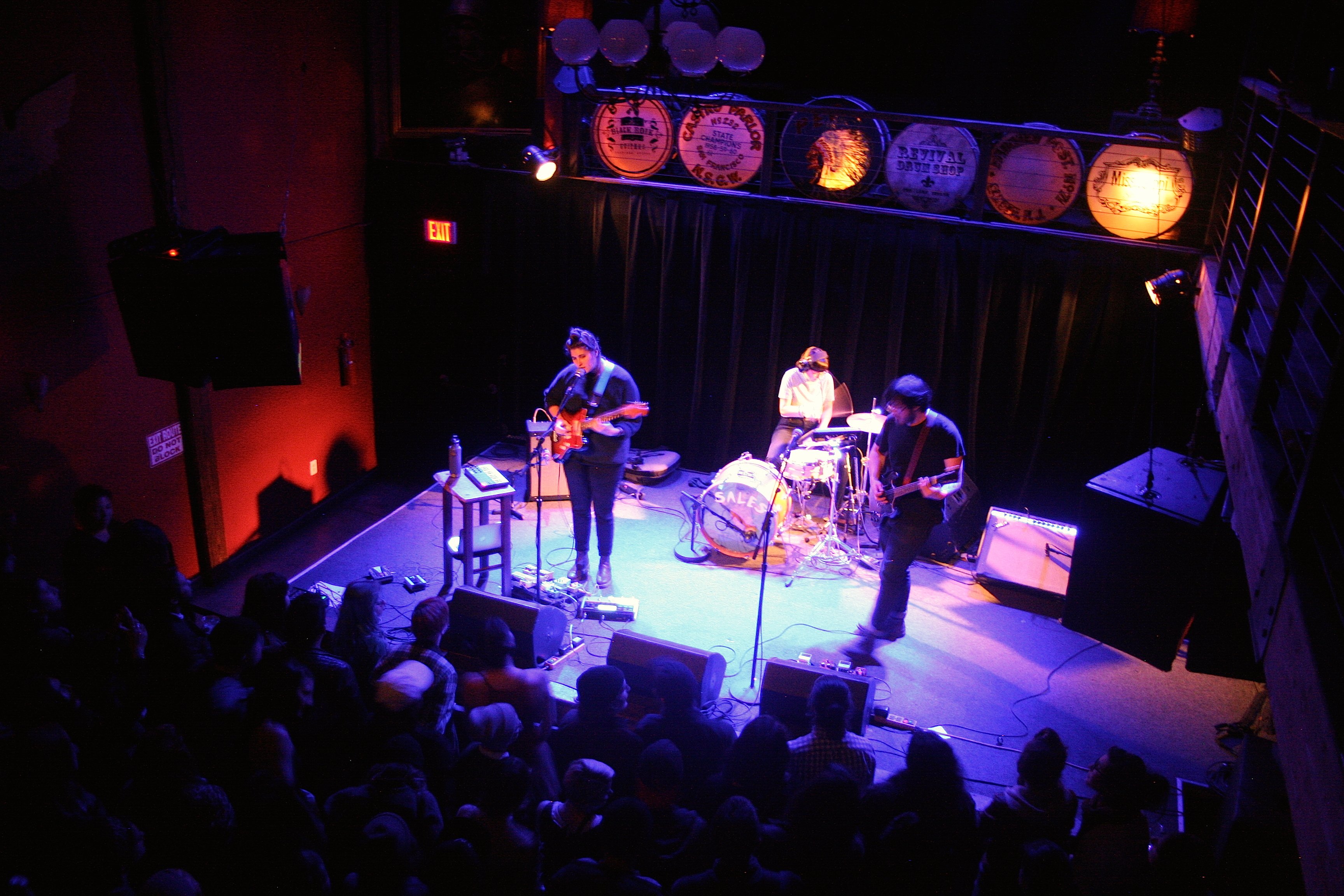 Running through fan favorites "Renee," "Vow," and make-out jam "Getting It On," it's easy to see how SALES' music can captivate the hearts of youth, or at least the youthful, with each lovelorn lullaby. Time will tell if the new formation will build upon their live sound for subsequent recordings, but most fans are quite content to live in the current audio-sphere that SALES have created, like a sunset that hangs on the horizon.»
– Greg LeMieux