Aural Fix: Single Mothers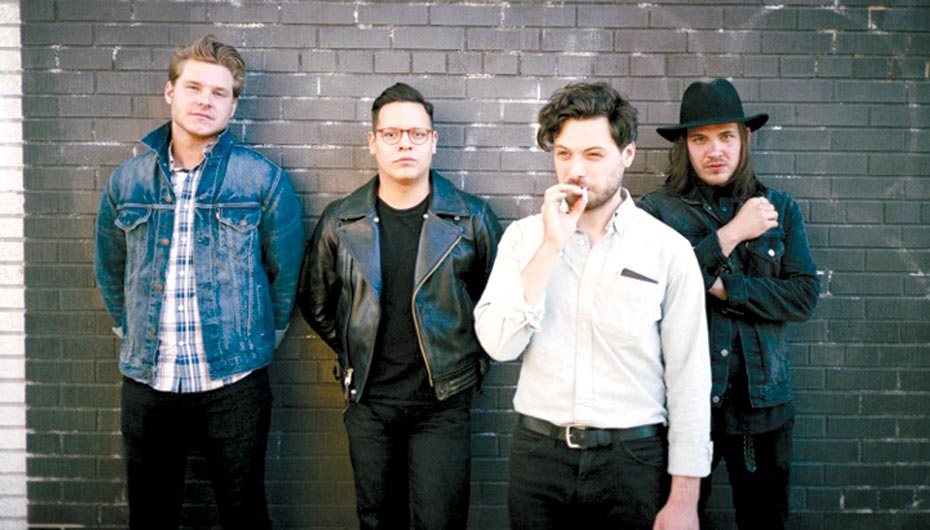 What the fuck is going on in Canada? Having never met a person who knows, or a person who doesn't want to know, the province of Ontario is turning out legitimate bands like Ben and Jerry's is churning out celebrity endorsed stoner food. And they're just as bad (in a good way) to get in ya. Single Mothers is made from the same maple as Fucked Up–they are punk rock that is more rock than punk and smarter than any New York Times best seller. Heavy on the drums and riffs, light on the bullshit and as literary as Hemingway's shotgun.
Like most good things, they come from a small town. Their band biography paints a taut picture (if I could write it better then I would), they come from a place where "inheritance has less to do with the passing of property or title, and more to do with inherited ways of being; listlessness, discord and dissonance. Its bars and barbiturates that draught beer bought with overdraft, the bravado of last call brawls." The music embodies the musician's history. It is honest without any entitlement to popularity; it is obvious the band is aimed at pure self-expression with no endgame in mind. The instrumentals motivate listening like a next drink; you can feel the black eye and fat lip forming.
Nothing good comes easy. The band has had its bout with survival, no doubt. Early on, the band lacked direction and homogeny was virtually non-existent. Two separate versions of the band existed simultaneously and they struggled to retain band members. In 2011, the band separated entirely in the midst of the first to-be studio release. What followed next is only known to the artists and the members' inner circles, but when the EP was salvaged by a former member, the band reunited in 2012. Seemed these crazy bastards were on to something. The EP sold. Fans and critics grabbed ahold. In October 2014, they released Negative Qualities–their first full length album. The rest is undiscovered history. »
See Also
– Billy Dye