Video Premiere: "Fortress" by Nurses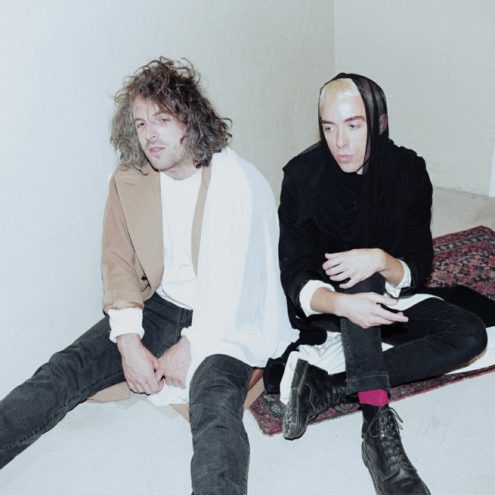 Ever the provocateurs, beloved Portland darkpoppers Nurses has perfected the art–literally–of pulling no punches. After a roughly six-year hiatus, the band self-released Naughtland (2017), a wavy, synth-heavy EP that exemplified the group's best and most exploratory traits.
Today, the band debuts the music video for "Fortress," the freak-flag embracing second track from Naughtland. Masterfully directed by Portland's Nesto, the video captures a gamut of emotional and visual themes, juxtaposing jarring jump-cuts with nostalgia-tinted found footage.
Nesto collaborated with the Portland queer art collective Drama Club for much of the "current" footage. He also notes that "each shot is connected by motion, color or theme"–a burning joint transitioning into a jet stream into a drawn line into a horizontal shot of a road, focusing on the yellow lines.
The video accomplishes many things simultaneously. As a director, Nesto makes exceptional use of humans. His landscapes are always stark–almost edificial–using humans to paint movement, color and emotion into the shots. In "Fortress," the human images bounce back and forth between people that look intentionally "non-mainstream," and black and white footage, signifying historical structure, of people dancing and being "disruptive." It beckons toward the underlying human-ness that doesn't change just because time moves forward. Nesto also uses the thematic threads woven through the shots to create a feeling of unity. Despite the idiosyncratic images, it is the embracing of the world's natural chaos that ultimately ends up drawing seemingly unrelated things together.