Portland Poet Ross Robbins
Ross Robbins looks up as if his answer is scribed on the ceiling before locking into my eyes, "I write to express what it is like to be alive. To be a person. Because it's the best way I've found to communicate how I'm feeling to other human beings."
Ross grew up on a cattle ranch in Montana. He was a country boy who was "accidentally" outed as being gay in high school after getting drunk one night and telling people he didn't know very well; small country towns can be cruel to people that are different than the status quo. "I never got beat up," he smiles. "I was friends with all the girls." But certainly he faced stress and conflict—externally and internally—which contributed to his admittances into the state mental hospital (which his first full length book, Mental Hospital: a Memoir, is based on). "I'd be dead if it wasn't for that place"—a contrary idea that all institutions are degrading and abusive.
"[Mental Hospital] is about 98% done," he says, adding that it is being published by YES YES Books, comes out next year, and will come with a full book tour. "It is the best thing I have ever made. It is really good." He stops nervously fidgeting for a second, sits straight up, and smiles. It is one of those smiles that automatically energizes the joyous spirits of the things around him. When Ross talks about his work, it makes one think he's never been sad in his life. Perhaps it's the caffeine, but also it seems he has conquered some of the dark themes in his books and, in doing so, his capacity for brightness has been elevated. "I am proud of it. It might sound cheesy, but after going through everything of being institutionalized, and trying to kill myself multiple times, and experiencing depression that I didn't think I could come back from, and turn that into something beautiful is a huge triumph. It's a huge deal for me."
At 27, Ross moved to Portland. Then, upon turning 30, he published a chapbook called I Want to Say How I Feel and Be Done with It Forever, which spent several months in the featured local writer section of Powell's Books. Later, Andrew Barton of Two Plum Books approached him about publishing his eighty-page book All In Black Blood My Love Went Riding that's binding is a piece of art in and of itself—a product of what is unique about the Portland small press scene. Ross describes it himself as funny and strange, but fears the book is too snarky or facetious when he reads it. As a reader, the poems are a steady balance of dark cynicism and playfulness that provide a well-versed narrative consistent with our modern age.
See Also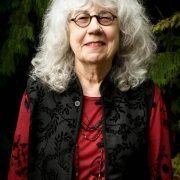 While some writers subscribe to the notion that one should write as if their life depends on it, for Ross it hasn't been so mortally expensive. "It hasn't come with a cost. It has come with a lot of benefits. Absolutely. I have more friends because of it. I know people that I admire. I have people who I am happy to have in my life—who I may not have met otherwise. It gives me a sense of purpose, a sense of self." Triumphing indeed. »
– Billy Dye