Interview With Moongriffin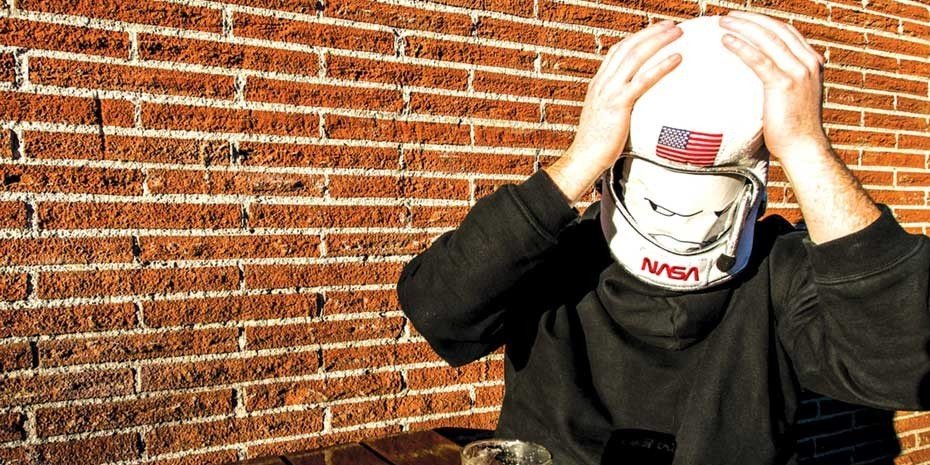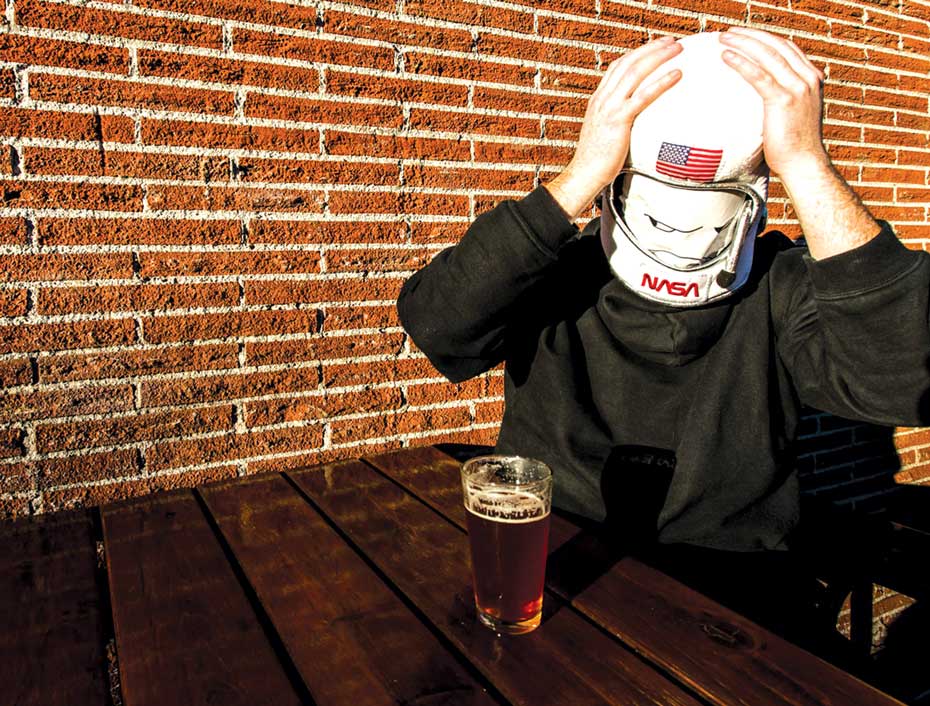 For a city that's becoming renowned on an international level for being "weird," unique and completely music obsessed, Portland surprisingly lacks much of an improvisational, experimental jazz scene. The City of Roses features approximately 27,000 experimental rock bands of every conceivable stripe and genre, but the jazz scene, while strongly supported and certainly prevalent, lacks many truly boundary-pushing, avant-garde acts. Moongriffin, the brainchild of multi-instrumentalist Elliot Ross, seeks to change that with its debut record Glimpse of Future (Dig into our review of the record right here).
The enthrallingly foreboding affair is not only Moongriffin's debut physical release; it's also the flagship release for local imprint Cartilage Osseux Records, who volunteered to print 500 copies of the album after hearing it. That's the kind of record Glimpse of Future is: you find yourself afloat in its murky waters almost involuntarily, providing your own narrative to the mostly instrumental album's ghostly story.
[soundcloud url="https://api.soundcloud.com/tracks/201291530″ params="color=ff5500&auto_play=false&hide_related=false&show_comments=true&show_user=true&show_reposts=false" width="100%" height="166″ iframe="true" /]
ELEVEN: The playing on Glimpse of Future is so fantastically fluid and intertwined, how did you form the group that played on the record?
Elliot Ross: I met Nate Lepine (sax/flute) and Gerald Bailey (trumpet) while I was studying music in Chicago and we later started playing in groups and living together. Charles Rumback (drums) and Anton Hatwich (bass) were mutual friends and we all collaborated together. They were some of my closest musician friends in Chicago who I could always trust on any gig. Gerald and I used to lead a group called Kibosh with Nate, and later Gerald and I both played in The Drastics for years. They're all some of the baddest players in town.
11: What lead you back to Portland after your travels back East?
ER: I'm from Oregon originally and left soon after high school to study music in Chicago. I lived in Chicago for about 12 years and I also spent a year living in Brooklyn before returning to Portland. I always planned on moving back one day. I felt like I'd been gone long enough. Chicago and New York are completely different worlds. I love and miss them both but I needed a break. I also wanted to bring some of the darkness from those worlds back to Portland and mix myself into the scene. Music and women led me across the country and back.
11: Is there a particular theme for you on Glimpse of Future? There seems to be quite a bit of entertaining ominousness in this particular vision of the "future." Not dark as in "all is lost," dark as in foreboding… but in an enjoyable sense. Like a really great "Jazz Horror Film" perhaps. Did I just create a new genre? 
ER: For me the music reflects life events between 2005-2013. A lot happened. I have a hard time relaxing and am always looking ahead, trying to plan for the next thing. My imagination of the future when I zoom out is more or less, "If this is how things are now, what's it going to be like in 20 years?" There's so much constant insanity in the world. I can't imagine what it will be like and all I can do is make really dark music. I'm also great with omelets.
11: It has to be an honor being a label's flagship release, but do you feel any added pressure because of that fact?
ER: It's an incredible honor! I still can't believe it. An old friend of mine from Chicago wanted to launch Cartilage Osseux Records and ever since the first time I played him the album he said he wanted to put it out. I figured we were just talking shit but he was serious. I'm really excited to be releasing this music and we already have more records in the works with different projects.
I suppose I feel some pressure as it's the first release and a brand new label but we're not worried and have nothing to lose. Make great music and put out great records. I always dreamed of making my own record and now it's real so whatever happens happens. I feel even more pressure just hustling to cover rent each month.
[soundcloud url="https://api.soundcloud.com/tracks/201290772″ params="color=ff5500&auto_play=false&hide_related=false&show_comments=true&show_user=true&show_reposts=false" width="100%" height="166″ iframe="true" /]
11: I'm very, very intrigued to hear this material live, tell me about your plans for the record release party (which also doubles as Cartilage Osseux Records' launch party)?
ER: The Waypost May 9–We're playing music from the record as well as brand new compositions and improvisations. I've invited some of my favorite Portland musicians to play my music and improvise in celebration of the launch of Cartilage Osseux Records! For this show, the Moongriffin Quintet will be: Elliot Ross (guitar, sounds, compositions), Ian Christensen (tenor saxophone), Mike Gamble (guitar), Andre St James (bass) and Tim Duroche (drums). I'll also be doing a DJ set and there will be some surprises thrown in as well.
11: There are a multitude of sounds and influences on this album, who are some of your influences, both overall and specifically for this record?
ER: Jimi Hendrix has always been a main influence ever since I first heard him when I was 10 years old. You can hear him in the record on certain tracks. He'll always influence any music I make.
We were tracking this record two years ago in Chicago. I remember I was listening to a lot of Autechre, John Fahey, Pharoah Sanders, Andrew Hill, Madlib, 60/70s reggae and earlier Flying Lotus. I played with The Drastics off and on for years and that music had a huge impact on me. Check out Waiting by The Drastics. I would trade a lot of music with them and we listened to so much together. I still think back to this track from those days.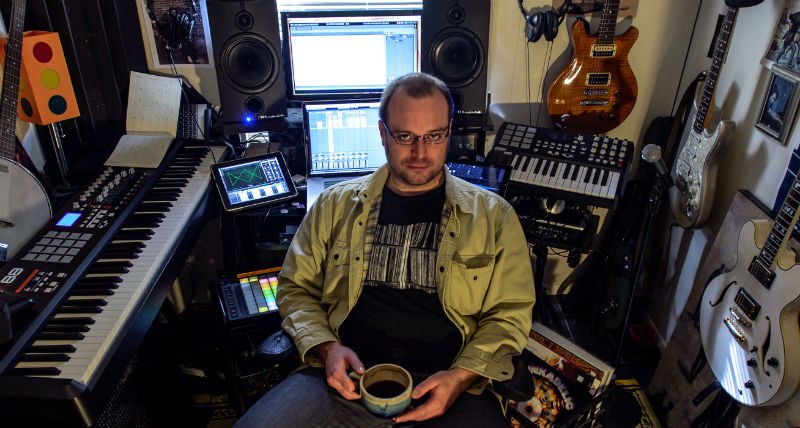 11: What music are you listening to now? I'm always interested in what producers themselves are playing when they're not working.
See Also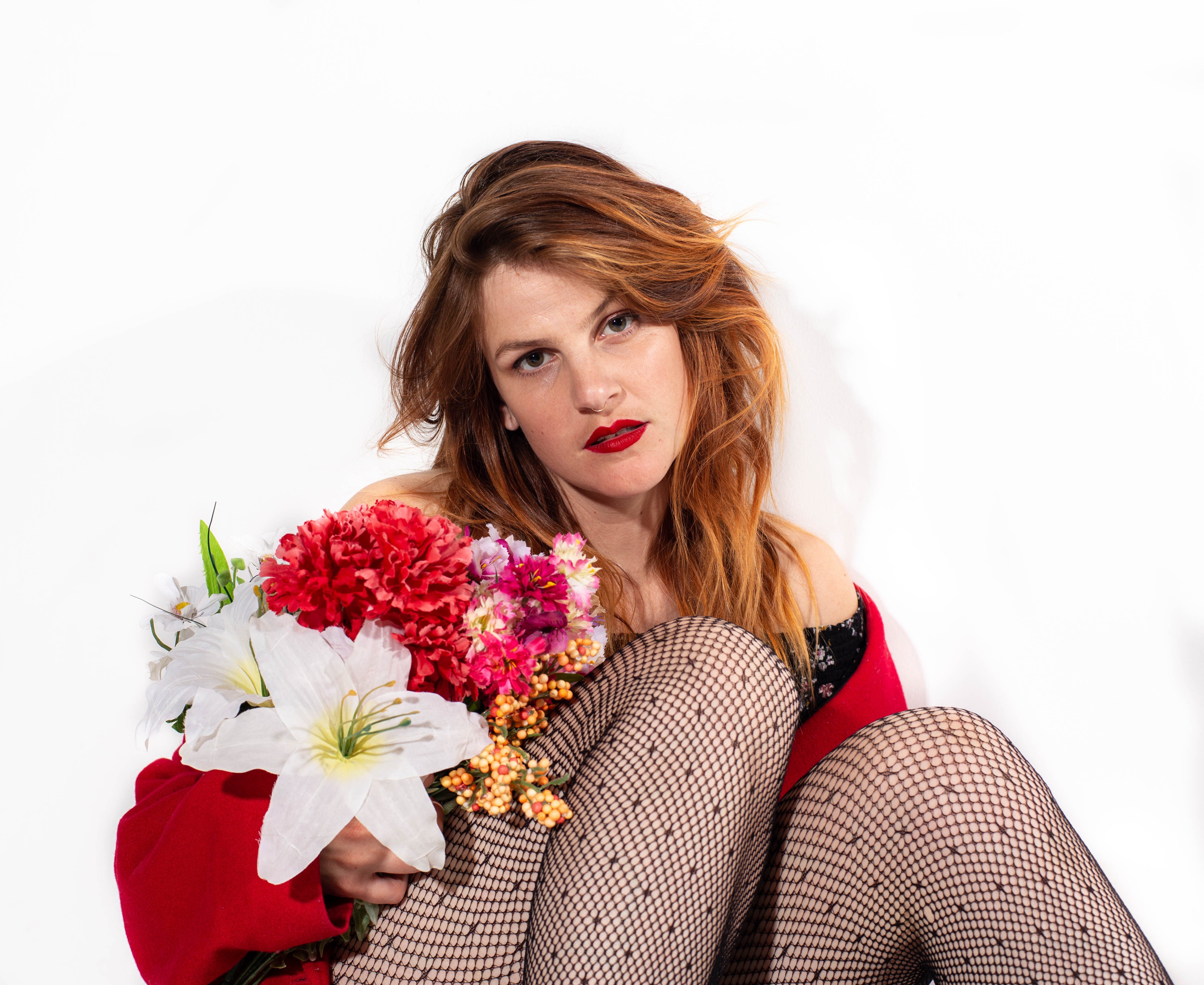 ER: There's so much music coming out these days I can barely keep up. I'm still playing the latest Aphex Twin on repeat and I've been loving the new Action Bronson album. I love almost anything Alchemist puts out. Makaya McCraven is a badass drummer from Chicago and he just put out In the Moment double LP on International Anthem records. They've got a modern Blue Note thing going on and they're helping raise the bar with creative instrumental music. I've been listening to a lot of Adrian Younge's records and really dig what he's bringing to the table as well as educating young music heads on older music. Arca is also a very interesting producer who inspires me to spend hours on end in my studio.
11: Who are some local musicians you dig when you do get a chance to leave the studio?
ER: Noah Bernstein (Shy Girls) and I collaborate on gigs somewhat regularly and we've managed to reach a point where we can communicate without saying much at all if anything to each other. I touched base with him before I moved from Chicago and we've been comrades since. His gigs are always worth checking out in town.
Although I heard he moved to Brooklyn, Emil Amos is someone I admire and would love to collaborate with. He has a lot of projects going on and most of his music is very dark. Grails, Om, Lilacs and Champagne and Holy Sons are all worth checking out. I admire musicians who take their music really seriously and have multiple things going at once. You can't stop making music if it's inside you. Let it out in as many forms possible.
I don't play with other guitarists often but recently through mutual friends I met Mike Gamble. Mike is a like-minded guitarist/composer and also incorporates some really cool live visuals at his gigs. Mike is another player who is helping Portland's creative instrumental music scene evolve.
11: What do you think of Portland's experimental Jazz scene?
ER: There are a lot of great players in Portland. Unfortunately the experimental scene is not as widely accepted here as the kind of music you'd hear played in a supper club. In Portland there are not enough venues booking creative instrumental music and too many forcing smooth jazz on us. The best jazz in Portland is not in the "jazz clubs." The most inspiring music I've heard since moving back here has either been in a house concert or in a small dive bar mostly attended by other musicians. I avoid going to places like Jimmy Mak's that focus on replaying a lot of the same music from the past and not moving forward at all. I want to hear something new and different. I want to hear someone unleashing raw emotions. If I wanted to hear another cover of Horace Silver or Wes Montgomery I'd go get my teeth cleaned. »