Live Review: Mikal Cronin at the Doug Fir Lounge
[soundcloud url="https://api.soundcloud.com/tracks/194041745″ params="color=ff5500&auto_play=false&hide_related=false&show_comments=true&show_user=true&show_reposts=false" width="100%" height="166″ iframe="true" /]
The press release for Mikal Cronin's soon-to-be-released (and very good) record MCIII says that the album is a deliberate attempt to "go big", and that ideal apparent both on the album and on his current tour in support of the May 5th release on Merge Records.  I was lucky enough to catch Cronin's recent sold out show at the Doug Fir Lounge where he played much of the new record, and did so with the same joyous aplomb that fills MCIII.
Surprising arrangements and lush melodies are by now something of a calling card for the absurdly talented Cronin, who impressively has now played nearly every instrument on all three of his solo works.  MCIII was conceived as two halves: the first half filled with Cronin's luscious garage pop, and the second half as a mini concept record where the songwriter delves into his "coming of age" moment in his life.  For Cronin it involved leaving California for Portland to attend college, an experience that unfortunately didn't go well for him as he left school in a matter of frustrating months, burnt out and suffering from terrible back pain (Since then Cronin has grown to love Portland my his own account and recently told Pitchfork Pickathon is his favorite festival).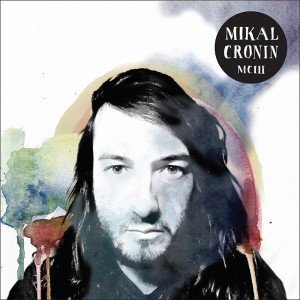 Live, Cronin's material has always taken on a bit of a rougher edge than his records and this night of mostly new material was no different.  Taking clear joy in the packed house's reaction to songs they were hearing for the first time, Cronin bounded about the stage with a huge grin plastered on his face.
Seeing as Cronin plays with a multitude of bands in his own right (Okie Dokie, Epsilons, Party Fowl, Moonhearts and often plays bass in Ty Segall's live band), so it's not surprising that he has a batch of top flight players backing him.  The backing band has grown since I saw him last year at Pickathon, and the extra instruments definitely resulted in a fuller sound and accentuated the album's arrangements very well.
[soundcloud url="https://api.soundcloud.com/tracks/187356739″ params="color=ff5500&auto_play=false&hide_related=false&show_comments=true&show_user=true&show_reposts=false" width="100%" height="166″ iframe="true" /]
With his "Mathew Sweet meets Burger Records" vibe, I've always been a bit surprised that Mikal Cronin isn't bigger than he is with the general public, as few artists can write so many absolute Guitar Pop gems and still inspire the occasional mosh pit at their shows.  With the excellent MCIII and an absolutely crack band of players behind him, 2015 might just be the year Cronin breaks through in a big way, and deservedly so.
Mikal Cronin 2015 tour dates:
Words – Donovan Farley