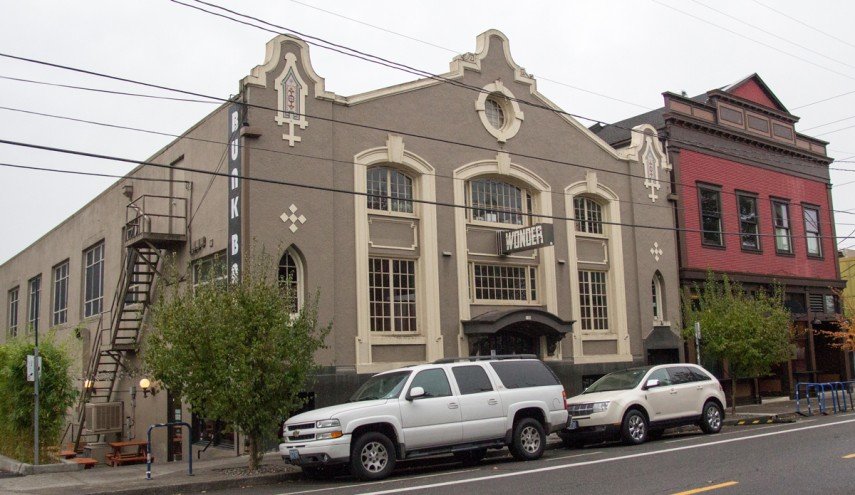 Balanced comfortably between the intimacy of the Doug Fir Lounge, and the expansiveness of the Crystal Ballroom, lies Portland's Wonder Ballroom–a venue rich in history.
The Mission/Spanish Revival-styled building had a long run before its renovation into one of Portland's many notable music settings in 2004. Built in 1914, it was designed by the architectural firm of Jacobber & Smith, with the original intention of being used by the Ancient Order of Hibernians, an organization committed to immigration reform and rights of those from Irish decent and the preservation of the culture.The Ballroom has had many owners since then, until its current ownership and purpose as a music venue now. After membership of the group fell, the building was taken over by the Catholic Church in 1936, and was occupied by them and Portland Boxing School until 1941. Ownership had been turned over to the American Legion Organization in 1938, which allowed for the  American Legion Navy Post to operate in the space during World War II. In 1948 the building was renovated, which resulted in the lower ceilings we still see today. The Ballroom was sold to one Evelyn Collins in 1956, who ran the building for 25 years, and looked over it as it went from the Community Center Nursery, to the Christian Community Center, and eventually the Collins Center.
In 2002 the building was shuttered due to a lack of funds by Collins's estate, and in 2004 was eventually purchased by Mark Woolleey and Chris Monlux, who turned it into what we know today as The Wonder Ballroom, which a year later was placed on the National Register of Historic Places. Fast-forward eleven years and what we have now is a venue that's proven itself a major contender in the Portland music scene.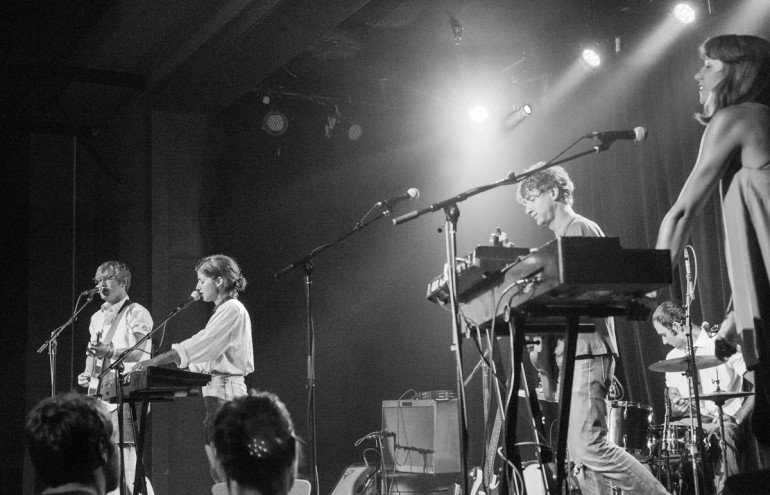 The historically rich and spacious building has a restored balcony and bar that overlook the entire ballroom floor and has hosted  many notable performers–everyone from Blonde Redhead, Fidlar, Black Rebel Motorcycle Club to Built To Spill–in its relatively short life-span.
Oregon has made a unique contribution to the indie music scene, which is equated to Portland itself, and The Wonder Ballroom, though still relatively new, has implemented its mark in the rich and notorious music scene that is Portland. Everything about the venue resonates with quirk, charm, and the reputation that the city has as a culturally, and artfully rich place. It's an intimate location that allows for a special connection between musician and fan–that connection is a staple in Portland music. »
– Samantha Lopez