Portugal. The Man Announce Local Openers for Edgefield and Doug Fir Shows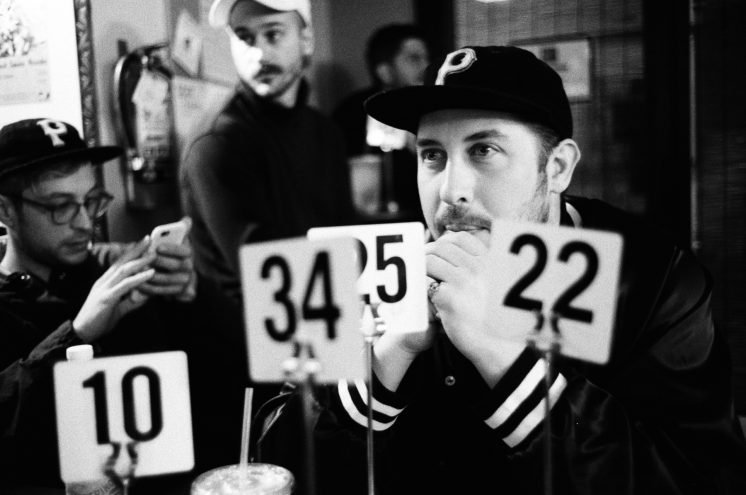 Portugal. The Man have two very special shows coming up in their beloved hometown of Portland next month. Even though both shows are already sold out, it's worth noting the exceptional local talent added to the bills.
The Last Artful, Dodgr, who appeared in Portugal. The Man's video for their #1 Triple A Radio hit "Feel It Still" off their latest record Woodstock, will support P.TM on July 21 at the sold out Doug Fir show. Featured on the cover of Eleven Magazine's May issue, Dodgr has been making strides to break out of the local scene and into the national spotlight. In collaboration with producer Neill Von Talley, Dodgr recently put out an excellent new album, Bone Music. She's also recently been an array of Red Bull curated shows including at Crystal Ballroom with Amine, and a halftime performance during a Portland Trailblazers game.
Previously highlighted as Eleven Magazine's Local Feature in 2014 and 2015 respectively, The Shivas and Cat Hoch will play support for the sold out Edgefield show on July 22. Currently on tour in Europe, The Shivas have released 4 LPs and 3 EPs since 2010 and have gained a reputation as one of the driving forces in the city's garage rock scene. A more recent addition to Portland's music scene, Cat Hoch creates smart, psych-tinged dream-pop, working closely with multi-instrumentalist and producer extraordinaire Riley Geare.
Both the Doug Fir and Edgefiled shows are P.TM's first hometown shows in support of Woodstock, the band's first album since 2013. The inspiration for the album title came from singer John Gourley visiting home and finding his father's ticket stub from the original 1969 Woodstock music festival. Evoking the dynamic changes we're also going through today, and the need for positive social change, P.TM recently collaborated with students from Ron Russell Middle School to cover "Feel It Still" with proceeds benefiting the Mr. Holland's Opus Foundation, an organization that donates instruments to schools, and where they had donated $35,000 of instruments in 2015. Gourley is a visual artist and also collaborated with non-profit street mural collective Forest For The Trees, and worked with collaborated with London-based artist INSA & Zach Johnsen from Portland for a mural at the Ford Building in Southeast Portland.
From Portugal. The Man drummer Jason Sechrist: "I've lived in Portland all my life, so to sell-out Edgefield, and then be able to invite two of Portland's coolest young bands to play is awesome. Plus, we are doing a special show at the Doug Fir that will be, um, intense. The Portland music scene is something special to us and we're truly excited to get to put together a Portland-only bill."
We're excited too, Jason.