Big Freedia @ Dante's 4/21/2017
[Editor's note: All new photos seen here by Greg LeMieux, from Big Freedia's April 21 show at Dante's.]
The main challenge of any well-curated festival such as Soul'd Out (currently taking over Portland this week) is deciding exactly who to see, and Friday night might be the biggest challenge of them all. One could experience high-minded aesthetics and politically charged R&B discourse from Solange, or witness the innovative septuagenarian Giorgio Moroder credited with starting a little thing called electronic dance music. But if you didn't get tickets to see the artsy Knowles' sister, and aren't interested in the godfather of EDM, then may I recommend something completely different yet equally exciting; the Queen Diva of New Orleans bounce music, Ms. Big Freedia.
Going to a Big Freedia show is nothing short of a cathartic cleanse; think of the last time you danced like nobody was watching, now add the sweat of Bikram yoga, and about 3 Red Bull vodkas and you will be well on your way to the feeling I'm describing. Flanked by frenetic back-up dancers of both genders, showing you how to werk and twerk; a Big Freedia show is a tutorial of how New Orleans likes to get down and dirty, an exercise in over the top, bust-a-move calisthenics. With simple call and response lyrics such as "Shake your body!" and "Release your wiggle!" combined with bass heavy beats, the only goal is to "shake what your momma gave ya".
No stranger to PDX, Big Freedia has played the Star Theater, Holocene, and most notably Sassy's strip-club (not a music venue, mind you) which was both unexpected and completely apropos for the New Orleans based sound of Bounce music. Developed in the early 90's the sound has come in many forms, occasionally breaking into the mainstream sounds of Hip-Hop, think Juvenille's "Back That Ass Up." Big Freedia is the self-proclaimed ambassador and Queen Diva of the genre, and never denied the title.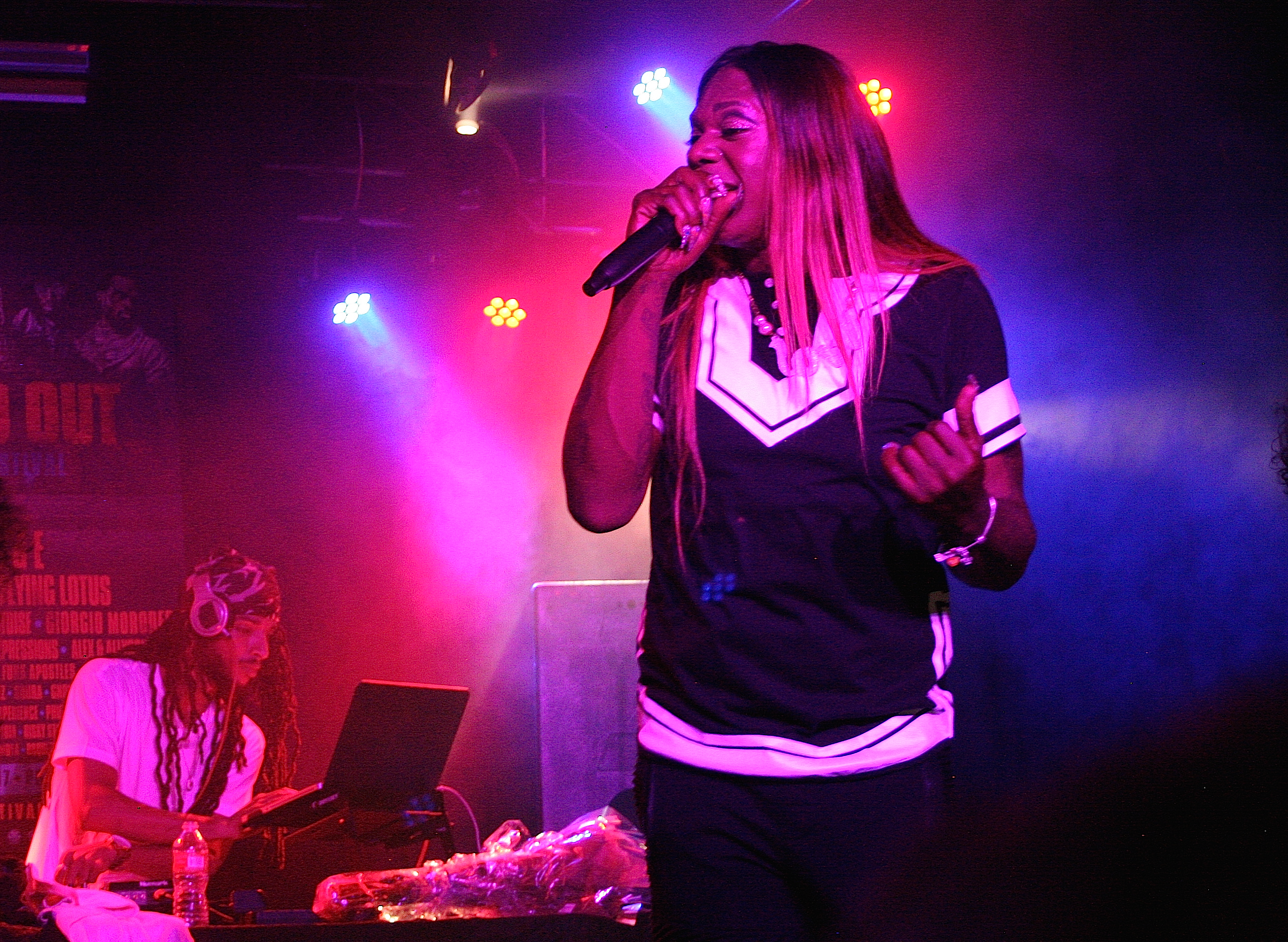 This writer had the pleasure of witnessing the greatness of Freedia for a birthday two years ago at the recommendation from many friends of diverse musical tastes and the queen didn't disappoint (full disclosure, I ended up dancing on stage in a hot mess of a party).
If you too heed the advice and choose to see Big Freedia Friday night, her show is not something to walk into lightly. There is no room for wallflowers at a bounce show. It is not a spectator sport. Perhaps use video "Nah Who Mad" as a primer to understand the various techniques of bounce music. Also check out recent collaboration with Diplo, and Dj Snake in the form of "Drop" to understand the power and youthful fun of her music.
Dancing is the ultimate form of personal, physical expression and Big Freedia is the ultimate culmination of bounce music and the style it expresses. Get ready to sweat, get ready to move, and thank the gods above that you get to share the room and energy with the Queen Diva, Big Freedia. Pro-tip, leave Saturday morning open cause your knees or hips might need some ice after this one.
Big Freedia plays Dante's Friday night at Dante's. See the full lineup for Soul'd Out Music Fest.