Kerns Kitchen Extends "Club Kerns Jazz Night"
NE eatery Kerns Kitchen has extended their Club Kerns Jazz Night to two Thursdays this month with a second date added on June 11th.  Things kick off this Thursday (6/7) with Broadway musician and PDX native Mitch Wilson directing a cast of crack players, and the session on the 11th will feature the Ian Christensen Quartet.
Kerns Kitchen, NE neighborhood hotspot, has recently joined the creative community in celebration of Portland's beloved First Thursdays! Since late 2014, the local eatery has featured a rotating cast of local jazz musicians playing a two hour dinner set from 7-9PM. Talented local professionals including former students of Thara Memory, Mel Brown and Dan Balmer have been filling the room with infectious energy, entertaining neighborhood diners First Thursdays at "Club Kerns"! This month Kerns Kitchen will feature Jazz on twice, the upcoming Jazz night on June 4th will be musically directed by Broadway musician and Portland native drummer, Mitch Wilson. Also featuring: Devin Riley, trombone, Ben Turner, piano and Patrick Harry, bass. June 11th dinner jazz will feature the Ian Christensen Quartet. Sure to be events not to be missed! Kerns Kitchen will offer their full dinner menu and cocktail specials. Dinner Hours: Tuesday-Saturday 5-9PM, Closed Sunday & Monday evenings.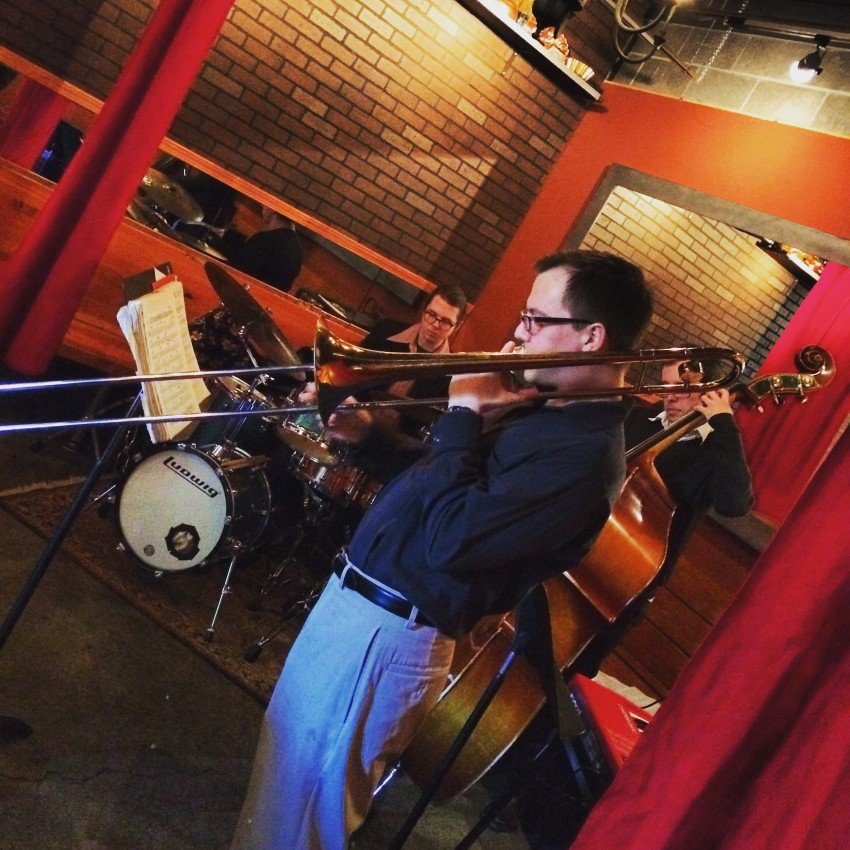 Both events promise to be a good time and fill up quickly, so get there early to ensure a good spot and enjoy a libation or three on Kerns' glorious patio.  Check out the menu right here.