Hood Internet @ Mississippi Studios 01/22/2016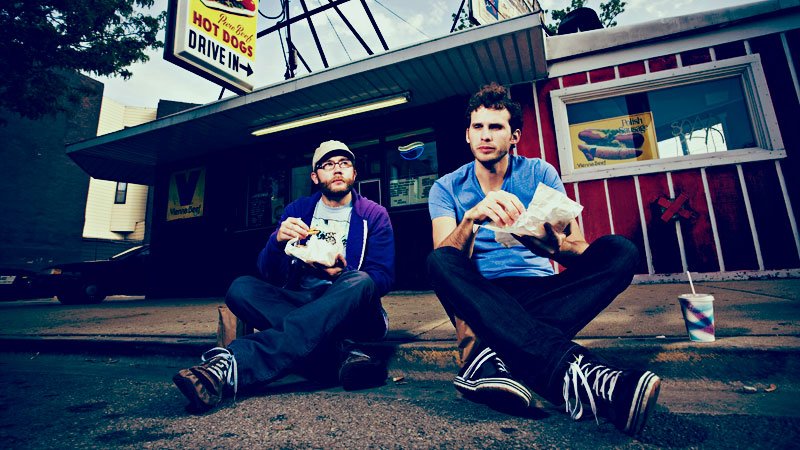 If lyrics were the passengers in a parade, the songs would certainly be the vehicles of which they ride. When it comes to The Hood Internet their music fits this metaphor best. Imagine a carload full of rappers from yesteryear like The Digital Underground but instead of piled into a stretch limo they are riding in a convertible driven by St.Vincent; a site you weren't expecting, but exciting nonetheless. This is what happens to your brain when you hear a THI track like "Digital Humpty" a mash-up of St. Vincent's funktastic "Digital Witness" with Digital Underground's iconic "Humpty Dance." Neither song needs altering and most would scoff even at the idea, but when the listener recognizes what's happening they have twice the reason to dance.
The Hood Internet; a two-man dj team from Chicago has garnered success and notoriety via their series of online mixtapes and festival sets over the past several years. Merging popular modern melodies and beats from indie darlings like Classixx, Phantogram, Yacht, and Chromeo with tried and true lyricism from hip-hop history including Fabolous, Nate Dogg, and Bel Biv Devoe as well as newcomers Wiz Khalifa and Wale. Think Girl-Talk after talking his ADHD meds; the tracks are songs you know all too well but presented in an entirely new way. Disguising famous lyrics with adored melodies, THI makes the old new, and new palatable again.
The Hood Internet are a 21st Century creation: where singles are king, snippets are substantial, and no one has the attention span to wait for a track to end; their online experiments remain engaging. The Hood Internet seem well suited (and named) to the post-modern demands of our Insta-culture where somehow nothing is ever new and one can look fondly at popular music from three years ago as though it were a different decade.
Where eclectic tastes are the norm it seems appropriate that a group like The Hood Internet would succeed at both experimenting with, as well as entertaining a world that lives online. Who knew Thom Yorke and Niki Minaj sounded so good together? How about Big Sean and Yeasayer? Little Dragon is wonderful but placing Yukimi Nagano's vocals on Deltron's essential "Mastermind" is a stroke of genius. And who doesn't at least want to hear what a DMX & The XX mash-up sounds like in "The XX Gon' Give It To Ya."(?!)
See Also
This is the power and prowess of The Hood Internet, a world where indie rock and hip-hop fans unite on the dance floor celebrating their respective musical stylings; rediscovering the old, blended with the almost new in a kind of neo-nostalgia.
Currently touring with a stop at Mississippi Studios on Fri 1/22 you can catch the Indie/Rap matchmakers in PDX this month. And even if you haven't heard of the The Hood Internet you will certainly be familiar with their music.
– Greg LeMieux