What's Going On: 09/11 – 09/18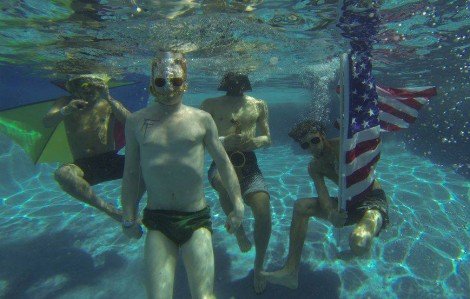 1. Animal Eyes w/ Foxy Lemon
Where: Hawthorne Burgerville
How Much: Free
When: Friday, September 13th – 5pm
Why: Everybody's workin for the weekend and KZME has your happy hour replacement right here: Night at Hawthorne Burgerville featuring Animal Eyes and Foxy Lemon! Grab a friend, grab a burger, and check out new tunes from Animal Eyes' upcoming EP out later this month.
2. Cassingle and Lovin' It Compilation Release Party!
Where: Record Room
How Much: $3/$5
When: Saturday, September 14th – 6pm
Why: If you want to bring the kiddies, this event will be all ages until 8pm. $5 gets you in the door and a copy of the comp in your hands! All proceeds will go to future Cassingle and Lovin It releases. With bands like The Ghost Ease,  A Happy Death, Young Dad, Shady Characters, and Pink Slip rounding out the bill, space will fill out fast!
3. Charts w/ Coma Serfs
Where: Rontoms
How Much: Free
When: Sunday, September 15th – 9pm
Why: As a prominent Portland band, there's a damn good chance you have already experienced the bouncing beats of Charts at any number of the awesome shows they have played since the band's incarnation a few years ago. Regardless, get your buts to this show to see what the gents have been up to lately! Coma Serfs open with their energizing cocktail of garage psych, surf punk, and Misfits-style horror.