What's Going On: 11/02 – 11/09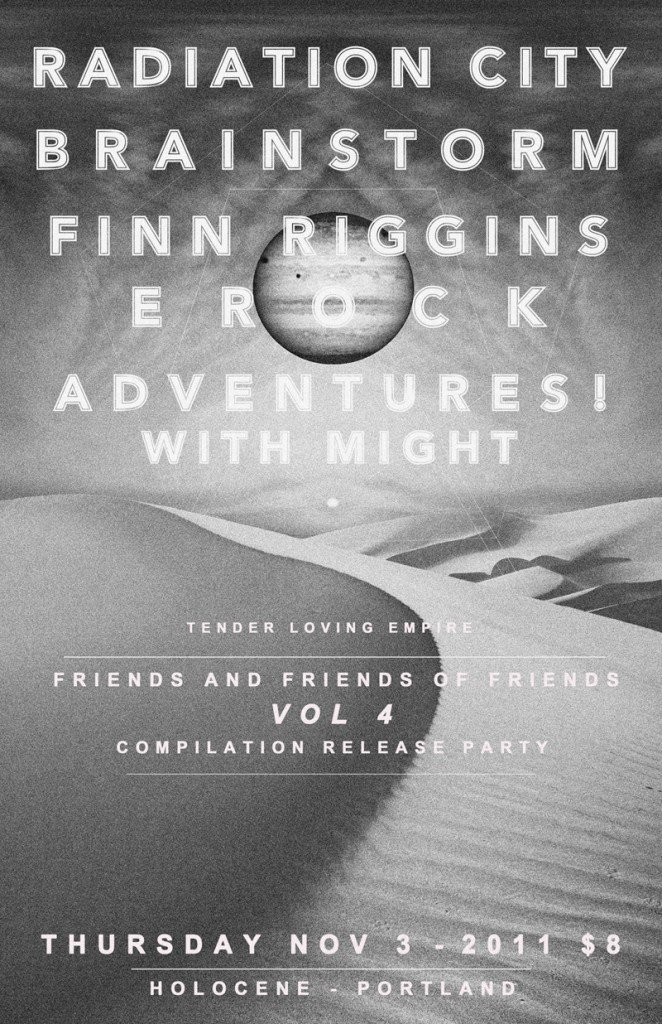 1. Tender Loving Empire Compilation Release Party!
Where: Holocene
How Much: $8
When: Thursday, November 3 – 8:30pm
Why: Radiation City, Brainstorm, Finn Riggins, E*Rock, Adventures! With Might are the talented musicians featured in the fourth edition of Tender Loving Empire's annual compilation of local music. Get there early and receive a FREE hand silk-screen copy of the comp!
2. The Reservations w/ Nucular Aminals and Hooded Hags
Where: East End
How Much: $5
When: Friday, November 4 – 9pm
Why: You know him as the dark and crooning baritone frontman of The Reservations and Mattress–Rex Marshall. So why not help this dapper young gentleman age gracefully while rocking out to some of Portland's finest rock'n'roll? 
It's surely to be one heck of an evening.
See Also
3. Real Estate w/ Big Troubles
Where: Doug Fir
How Much: $12/$14
When: Sunday, November 6 – 9pm
Why: Psych surf-pop group Real Estate visits the West coast in support of their second full-length, Days. Representing Ridgewood, New Jersey (now based in Brooklyn), they bring friends and neighbors, Big Troubles, a fuzzy pop quartet that also hails from the garden state.