What's Going On: 11/27 – 12/04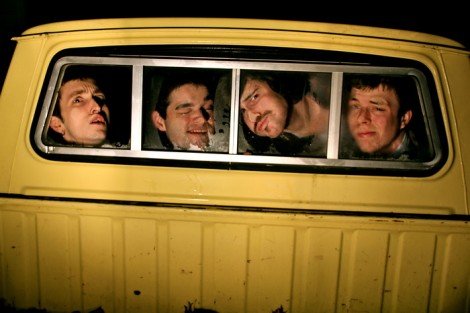 1. Marca Luna w/ The Hey Listen & Steph Infection & The Heebie Jeebies
Where: Lola's Room
How Much: $5
When: Wednesday, November 27th – 8pm
Why: If you're looking to start early on your thankfulness this year, this show will help you get your start. Featuring the energetic and explosive Marca Luna, the talented and sultry seductiveness of Steph Infection & The Heebie Jeebies, and the dynamic funk/rock/soul/blues fusion of The Hey Listen.
2. Typhoon w/ Wild Ones & Lake
Where: Crystal Ballroom
How Much: $17
When: Friday, November 29th – 8pm
Why: Still battling with your post-Thankgiving tryptophan-induced coma? Let Typhoon, Wild Ones, and Lake be your cure. Your senses will be revitalized with the pulsating sounds of these local heavy-hitters.
3. Blitzen Trapper w/ The Parson Red Heads
Where: Doug Fir
How Much: $25
When: Saturday, November 30th – 9pm
Why: With all the hustle and bustle of the holidays, Blitzen Trapper gives you three shows to be thankful for: Friday night's show with Alialujah Choir, Saturday's matinee show with The Woolen Men or the Saturday night show with The Parson Red Heads. No matter which one you see, you won't be disappointed.