The Helio Sequence at Revolution Hall – Live Review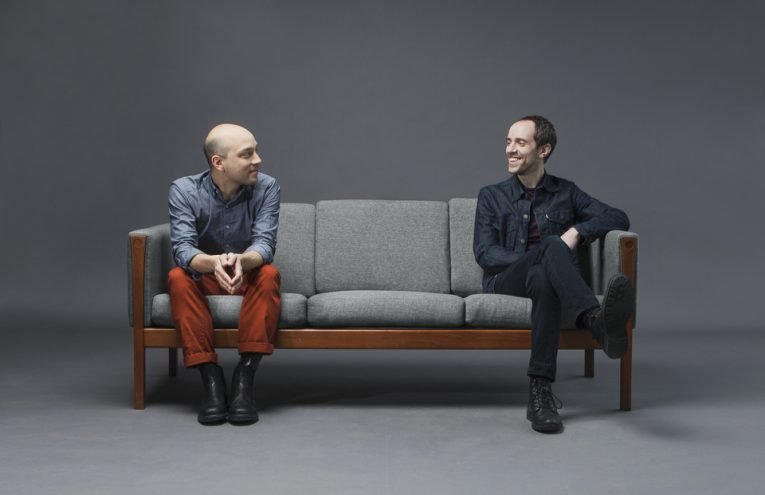 Stepping foot into Revolution Hall, nestled up in the confines of the old Washington High School building in SE–the vibe radiated a cool, clean and leisurely calm. This was the set and setting preparing Portland to witness local indie icons The Helio Sequence as they kicked off their most recent tour opening up for 80's psychedelic pop legends The Church.
As the rising electronic waves of "Battle Lines," the first song off The Helio Sequence's latest self titled album, swelled and gently crashed as the crowd awakened out of their seats to join in the intimate experience on the dance floor. The bright and sharp mix of all of the great songs played created an abbreviated tapestry of their last four main releases. As Brandon Summers broke out his harmonica we all knew it was coming and as Benjamin Weikel kicked it off we were all in the vortex of "Harmonica song," off of their 2004 release Love and Distance. This song is a landmark of energy that is still as entrancing as ever. Songs such as "Can't Say No," and title track "Keep Your Eyes Ahead," were represented off of their 2008 release as well as many other beautiful and notable tunes that were shared such as "October," from their 2012 release Negotiations, and "Stoic Resemblance," off their latest self titled album released 2015. The show reached a climactic and cathartic release as they shut it all down with "Halleluja," off of Keep Your Eyes Ahead, in pristine power and humble grace.
Weikel (drums/keyboard) kicked the set off with powerful expression as he quickly peaked and sustained, getting lost in his signature style till the set resolved. The unique and nearly unfathomable mathematical equations displayed on the drums, interlaced with whatever astounding messages from outer realms and dimensions Weikel receives were beautifully and precisely executed throughout the entire show. The compassion, focus, care and gratitude radiated from Summers (guitar/vocals) as he flowed through the set effortlessly hitting it all where it counts on the six string and vocals. The combination of these two exuded the kind of energy that we all hope to experience in the throes of a Portland show. The Helio Sequence are still ascending to the heavens and the transmissions offered from the duo will always be held high in the heart of Portland.