Shovels & Rope In-Store Performance At Music Millennium 8/31/14
Carrie Ann Hearst and Michael Trent, the Charleston, SC-based, husband and wife duo that make up Shovels & Rope, have always performed their shows like the characters in their songs live: full of a reckless abandon and devil-may-care charisma that's contagious. It's a winning mix that brought the band's debut 'O Be Joyful nation-wide accolades, and one that found the Pacific Northwest's oldest record store, Portland's Music Millennium, packed to the gills last week for an in-store performance promoting their newest release Swimmin' Time.    
I had hopes to sit down with the duo for a quick chat after their performance, but was graciously informed by the band's management that both Trent and Hearst were resting their vocal cords, as they'd come down with a bit of the flu. Had I not been told the two were sick, I'd have never known, as Trent and Hearst played a typically joyous and ramshackle set featuring songs off of Swimmin' Time.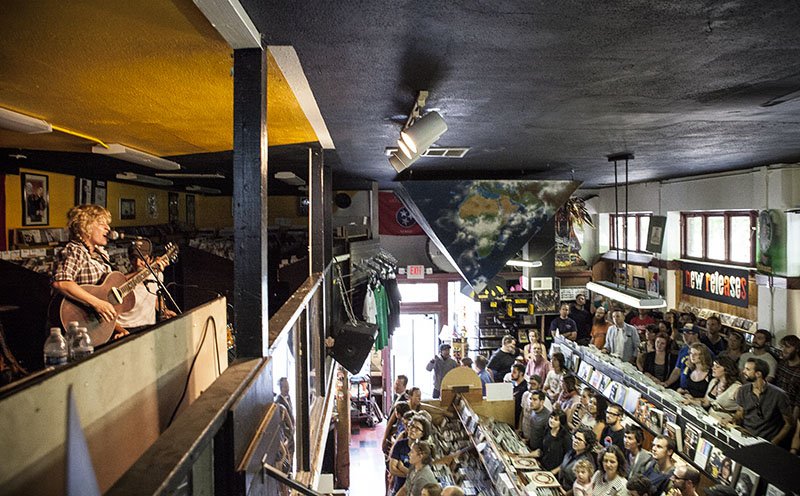 The new songs share a lot of the Low Country magnetism that was so palpable on 'O Be Joyful, while also providing some fresh ideas and adding some complexity to the song's arrangements. It's always encouraging to see a band that had such a successful debut willing to continue to try out new ideas, and it would seem as though Shovels & Rope are going to turn out to be such an act.
The band not only soldiered through its set with nary a hiccup, the excitement about both their mini-tour of Pacific Northwestern record stores and being in Portland were apparent. Beyond the sold-out, packed house, Hearst stopped a couple of times to say hello to friends of the band's from back home on the coast of South Carolina, including one couple whose wedding the duo sang at.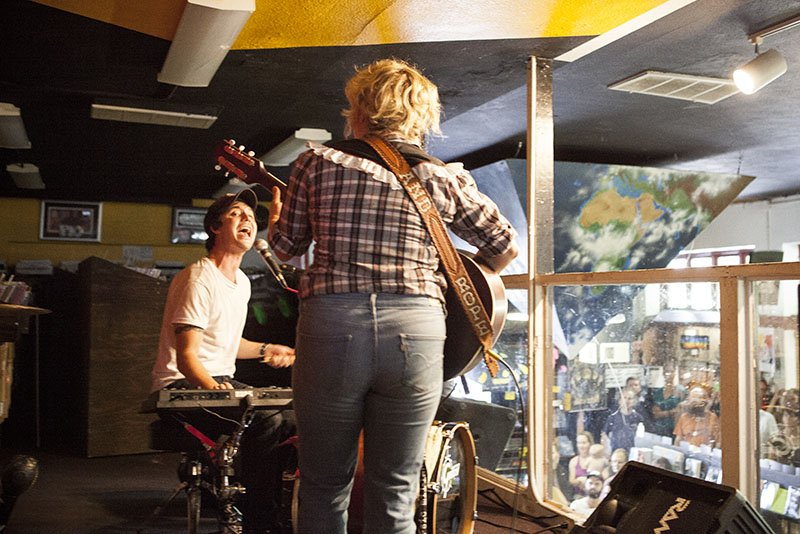 I've now seen Shovels & Rope a handful of times all over the country and the endearing nature of their songs, combined with their gregarious performances, have left me with the same impression each time. Not that of just attending a rock concert, but one of a backyard gathering of friends, passing a bottle around a fire and exchanging stories. From the beaming looks of the faces of those in attendance this hot afternoon in August, I'm clearly not alone. » – Donovan Farley