Thao with The Get Down Stay Down @ Crystal Ballroom 10/19/2011
Once you learn how to pronounce Thao Nuyen's name you are unlikely to forget her or the the upbeat alternative folk that she and The Get Down Stay Down are all about. The diminutive Thao, frantically strumming and pounding out rythmic guitar beats, quickly filled the Crystal Ballroom with energy that did not abate. The floating floor was bouncing within seconds of their first song. Their effortless blend of alternative, folk-infused indie rock was dance, clap, and stomp-worthy, to which the crowd obliged exuberantly.
Thao and her bandmates have a stage presence that is both powerful and endearing. She graciously thanked the audience numerous times, extolling her love for our great city and people. While Thao is the only member of the band not currently residing in Portland, she wanted her intentions of moving to Portland to be known by the audience.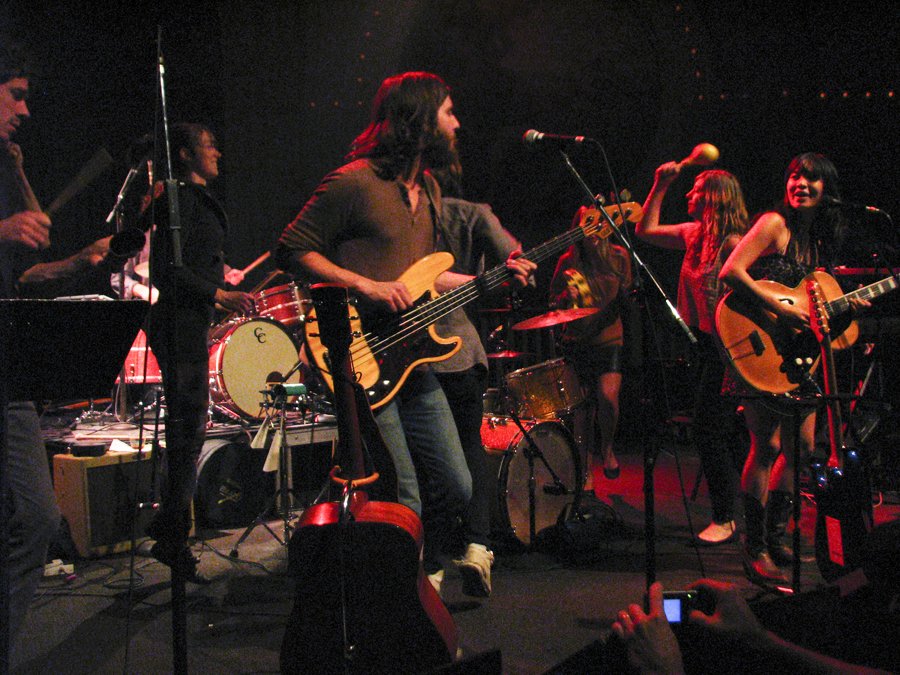 The love in the room was amplified as the members of The Head and the Heart made an early appearance mid-set, prepping the audience for the rest of the rockin' show. By the end of their set, Thao and the gang were positively buoyant; stoked to have delivered such a kick-ass performance. Thao with The Get Down Stay Down are most definitely on the rise.
– Bex Silver
Photos by Ryan Dornfeld. More on Flickr.