Those Darlins @ Bunk Bar, 8/2/2011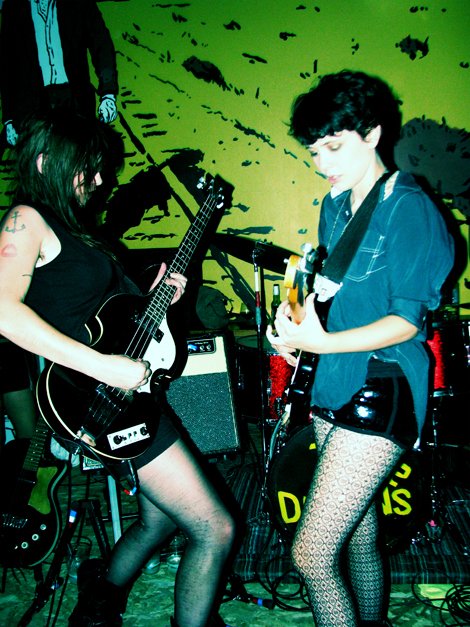 It is impossible not to love Nashville nellies Those Darlins. They rock. They roll (literally, around the stage). Last Tuesday at Bunk Bar, they took the crowd for a ride to sweaty-town, and ground on down their country-punk ramblins from new album Screws Get Loose.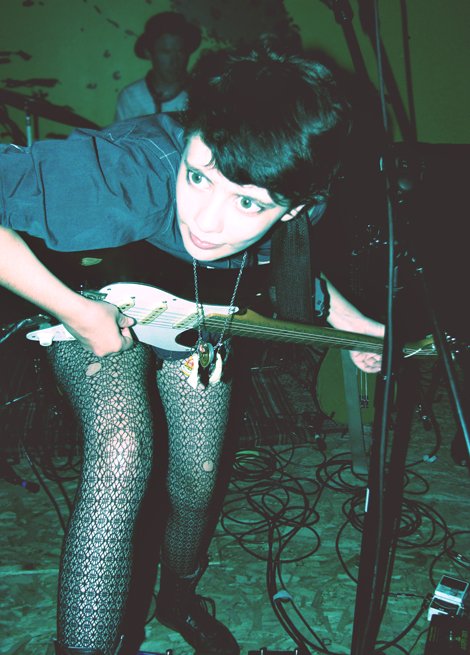 Jessi Darlin gazes deep into the lucky soul of the front row.
…and then gets at it again. This was after some young lady in the crowd was riding another girl like a horse. Yep. Closing the evening, the Darlins gifted an immaculately twirling and shredding rendition of their freakout song, "Funstix Party." Next time the Tennessee quartet rolls through, Do. Not. Miss. It.
Those Darlins official site: http://thosedarlins.com/
See Also
More on Flickr – Eleven PDX

Words:
Ryan Dornfeld

Photos:
Those Darlins @ Bunk Bar 8/2/2011
© DjM for Eleven PDX