Album Review: "Trends" by Arlo Indigo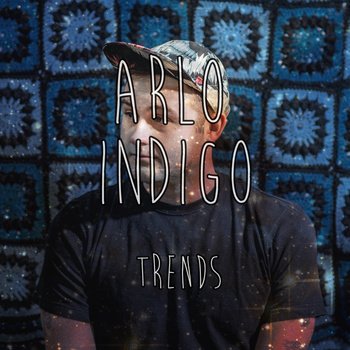 Who knew that we'd not only see a resurgence of strong electronic rock, but a veritable renaissance of the genre? Riding the continually growing wave is Arlo Indigo, the ambient, electronic, chillwave project out of Portland, with its debut LP, Trends.
Incorporating a true grab bag of influences, sounds, genre mash-ups and lo-fi beats, Trends is a study in the breadth of possibilities available to anyone curious and savvy enough to pick up on musical hints and tics and stir them together. Arlo Indigo not only stirs these pieces together, but manages to create a stew of intriguing snapshots and catchy tracks.
"Mine," the second track, is a perfect study in the eclectic tastes on display throughout: we start out with a sparse snare track and a matched/guitar line, before settling back into a rhythm and bluesy guitar riff that makes you think you're about to embark on a Jack White-esque burner. Instead, the gentle guitar riff and the softened vocals edge right back to the original beat/vocals/guitar chorus that kicked off the track. Next comes a soundscapey guitar solo, before heading back into the chorus. The track trails off in a fuzzy, scalar run before fading out. It is catchy, it has an edge, and it is at the very least, enjoyable.
The chops on display throughout the album are impeccable. For every "Mine," there is an equally strong, straightforward track like "Dive" or "Understood," masquerading as ballads here, that shows the ability to pull back and push out a simple, earnest song.
Arlo Indigo succeeds here. The album is thorough, it is explorative, and it is surprisingly gentle, thanks to the dexterous touch and attention laid into each track. Trends is a delight.
– Charles Trowbridge