"I'm Bad Now" by Nap Eyes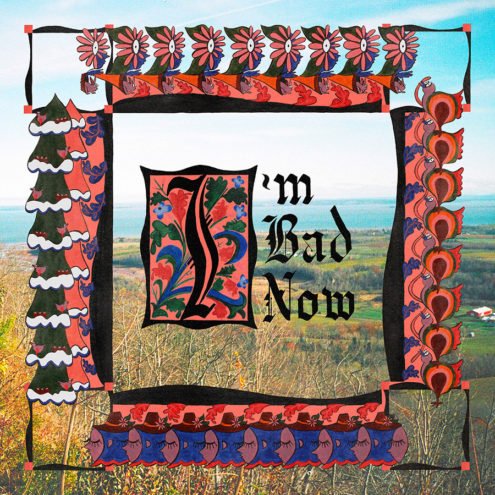 With a name like Nap Eyes you can't help but wonder if the Nova Scotia quartet are teasing at their own downtempo, mildly sleepy sound. Their music is a laid-back tip of the hat to '60s and early '70s rock 'n' roll in the vein of Velvet Underground and Lou Reed, with whip-smart, timeless lyricism replete with existential dread.
I'm Bad Now is a supposed final installment of what has been an album trilogy featuring first Whine of the Mystic and then Thought Rock Fish Scale. Chapman wrote the album almost in its entirety in his home in Halifax and then met up with the band in Montreal to have them add some meat and potatoes to the tracks. The album itself is a cosmic experience, verging on the throes of an upbeat personal crisis. This idea is hammered home on tracks like "Everytime The Feeling," with the lyrics "I can't tell what's worse / the meaninglessness / or the negative meaning" and "Judgment," with "Think of every single moment in time / that would have faded from your mind / if not for the rewiring process / the synaptic protein fold caress," which are paired with tight, tic-tac drums and shimmering, sweet guitar jangles.