"Mountain Moves" by Deerhoof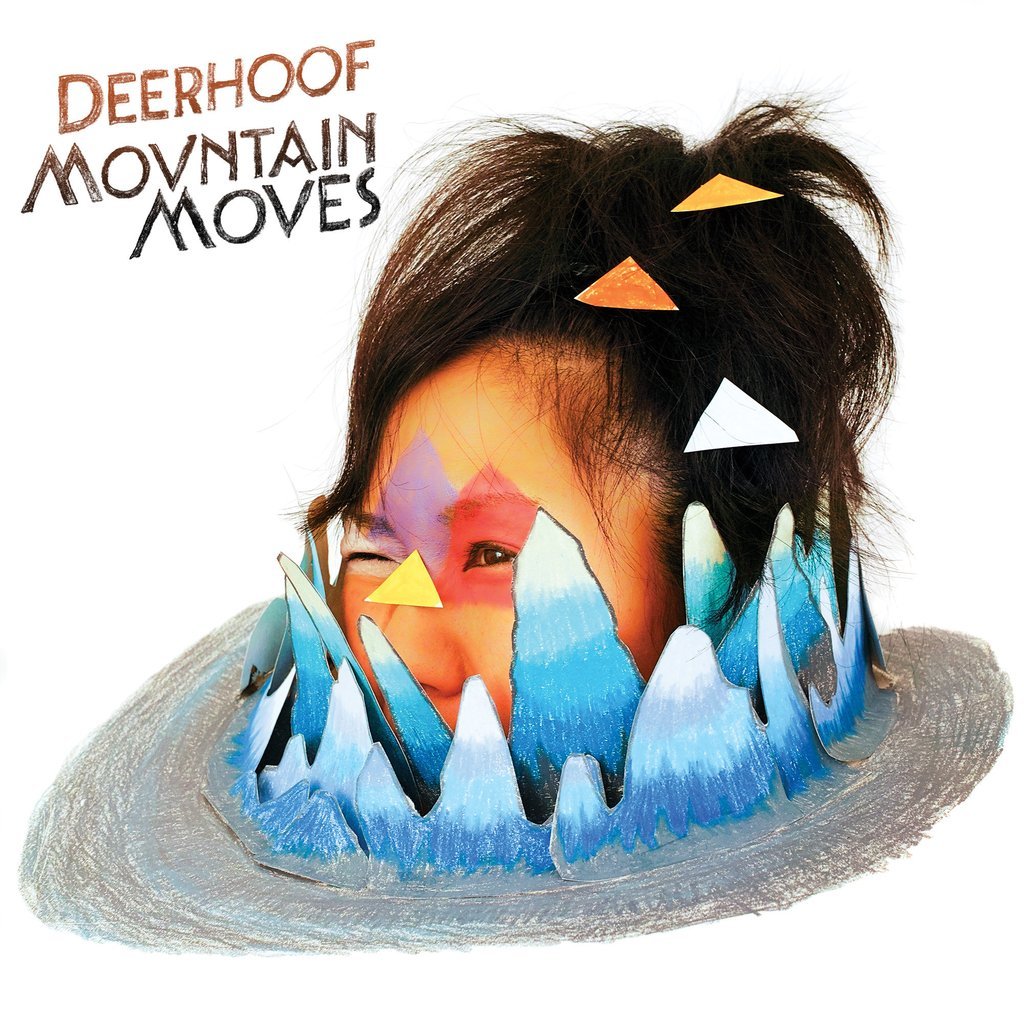 Deerhoof has always resisted category. They're a rock band, undoubtedly, but they buck tradition at every turn. Mountain Moves boasts a disparate collection of guests, including the rising star R&B singer Xenia Rubinos, and experimental jazz saxophonist Matana Roberts. On the second track, "Con Sordino," Satomi Matsuzaki sings, "Your voice may be con sordino ["with a mute"], but we know it can sing." She seems to refer to her own quiet voice, which has always been the foil to the lumbering, many-faced monster of a band behind her.
Deerhoof are the mad architects of new experiences. Frenetic lead guitars run wonky circles around the chilled vocal harmonies on "Ay That's Me." Help from comedian/rapper Awkwafina makes "Your Dystopic Creation Doesn't Fear You" a future-shocked, emotive collage that veers into Carlos Santana territory before ending in a voice-modulated wreckage. On "Come Down Here and Say That," the characteristically rude guitar works around a disco beat. "Kokoye," with its dreamy melodies, is a gem hiding near the end of the album. Mountain Moves only risks drowning in its own avant garde-ness in the title track, where jazz drumming, sax, and lead guitar all but pull the song apart at its seams.
The listener is then rescued by a refreshingly minimal, truncated cover of The Staple Singers' "Freedom Highway." The line, "The whole world is wonderin' / What's wrong with the United States?" lands with chilly, new meaning. Two other partial covers are spread throughout the LP. "Gracias a la vida" is a song first written by Violeta Parra of Chile, a leading figure in the socially conscious Nueva Canción movement of the '60s, first brought to American ears via Joan Baez. Partial cover #3, Bob Marley's "Small Axe," is sung over sparse piano chords to end the album: "If you are the big tree, we are the small axe / ready to cut you down." The covers taken together seem carefully picked to foster resistance to the current administration, in a way more soul-nourishing than hate-feeding.
The sheer variety of influences make Mountain Moves a decidedly postmodern collection of music. The band, technically airtight, compositionally stumbles through a million thoughts. It's somewhat remarkable the songs sound like songs at all, but they do. That's the piece of Deerhoof's style that makes them inimitable. It's not that you couldn't write like them–you could–but good luck making it sound like music. »