"Recreational Love" by The Bird and the Bee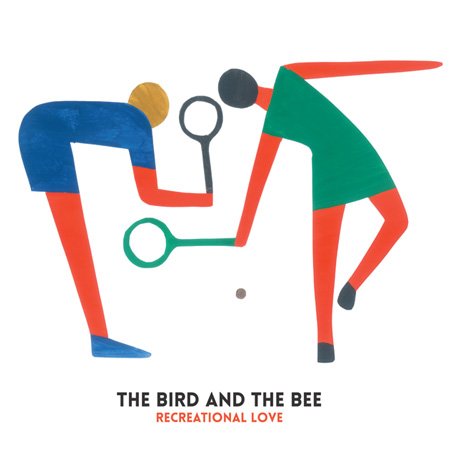 The Bird and the Bee are releasing an eagerly anticipated new album, Recreational Love, this month. The LA-based group consists of one bee, Greg Kurstin and one bird, Inara George, first pairing up back in 2006. Admittedly, I haven't really been into them since 2007, when they released their self-titled debut LP. That album was chocked full of jazzy indie-pop toe tappers adjacent to sometimes off-balance avant garde jingles (remember "Fucking Boyfriend?"). That's why I was surprised when I put the album on and the first track "Young and Dumb" was straight up disco funk. The shift works for them. Inara's voice is all at once soft, forceful, soulful, and dynamic; it sounds nice over some funky instrumentals.
The next couple of tracks skyrocket into popville. The album's title track is more smooth funk but it's juxtaposed with a T-Swiftesque storyline about a man that wants his freedom and says he "doesn't believe in love." Sounds familiar.
Luckily they get back to what makes this album great: that funk. The album ranges from more smooth funk (dat keyboard tho) to seducing ambience (lyrics like "…give me pills, give me love..") and the vocals seem to be the perfect fit for all of it. The album ends with "Lovey Dovey:" a dreamy, ambient lullaby where Inara's voice originates from some other dimension where melancholy and joy are the same thing. It was definitely worth the six year wait. »
– Kelly Kovl + Steven Ouellette