The "Quazarz" albums by Shabazz Palaces

Quazarz: Born on a Gangster Star
Shabazz Palaces have been drifting further and further out since their 2009 beginnings, and Quazars: Born on a Gangster Star marks their entrance into an entirely new orbital of the mind, of space and of the culture. The first album of this year's two-part Quazarz release, Born on a Gangster Star is actually the more grounded of the twin projects, though the Seattle duo's idea of ground hovers right up above most people's clouds.
The album chronicles the experiences of the starchild figure Quazarz as he observes the horrific absurdity of the modern condition through alien eyes, able to bear witness even though he doesn't understand us in our twisted ways. MC Palaceer Lazaro (Ishmael Butler) uses Quazarz as a means of exploring our conceptions of power, violence, love, music and our growing tendency towards addiction to our various devices. His borderline spoken-word delivery tends to mesh well with producer Knife Knights's spacey instrumentals, though there are undoubtedly moments when the two drift out a little on the airy side, which results in a particularly challenging brand of hip-hop, and not always for the better. Still, Born on a Gangster Star makes for a wild ride through the cosmos.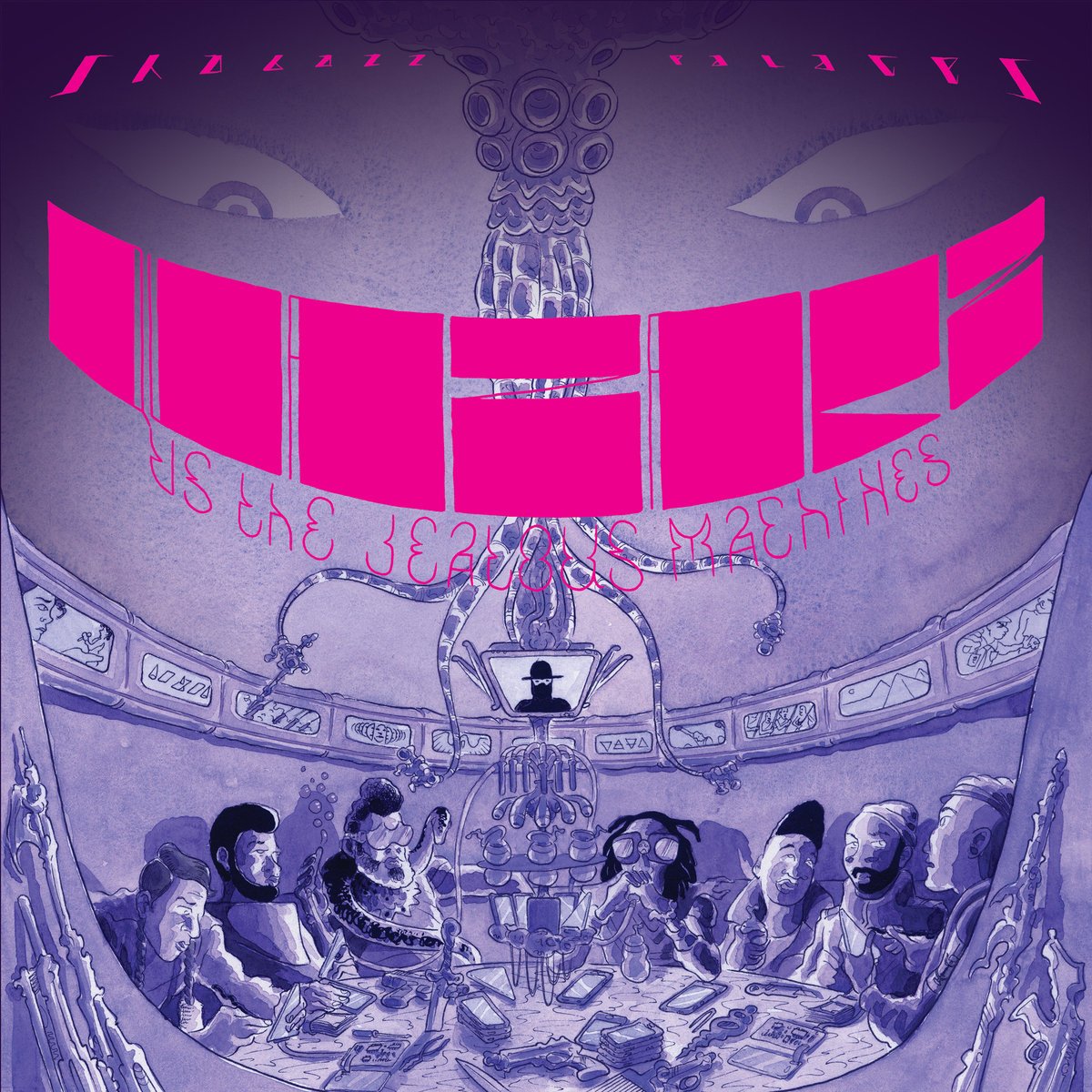 Quazarz vs. The Jealous Machines
If you thought the first installment of Shabazz Palaces's Quazarz saga was heady, just wait until you hear this one. Vs. the Jealous Machines is the second half of the two-part simultaneous release, the monozygotic twin (according to the Sub-Pop press release) and the least "normal," album the group has ever released. Dealing primarily with the relationship between ourselves and our machines, the project is hardly reminiscent of the latest radio rap. In fact, it shares much more in common with the likes of Sun-Ra and his Arkestra or early George Clinton, a kind of synth-fueled funky meditation on life as it stands in America.
Vs. the Jealous Machines presents the world through Quazarz's eyes as a weird dark simulacrum, a world of empty images with nothing behind them. As with any alien-inspired work of cultural meditation, however, there's an underlying sense of silliness to the whole thing, one which is definitely acknowledged here, but that also tends to erode the degree to which you can take Palaceer via Quazarz seriously, even when he's trying to be. Of the two albums, this Quazarz installment may be only for those dedicated fans willing to follow Shabazz Palaces out into the beyond.
– Henry Whittier-Ferguson