"Shine A Light" By Moorea Masa & The Mood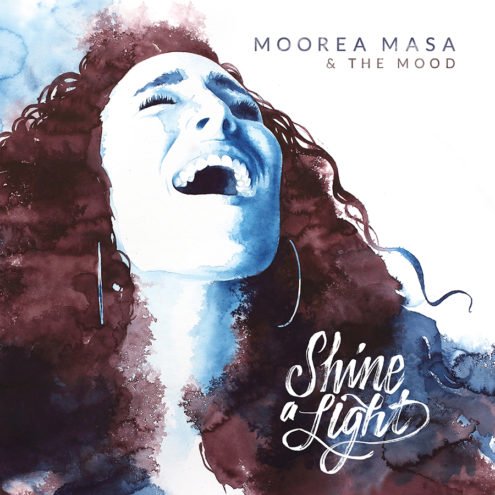 The spiritual becomes the religious and the healing is in the journey in Shine a Light, the newest album from Moorea Masa & The Mood. The Portland-born Masa has invited us to join her as she bows her head in gentle introspection, working to understand and ultimately heal from the pain and injustices both from her life and in the world at large.
Masa is masterful at knowing what to bring in and when, her songs sometimes welling up with choral accompaniment or pulling back to just her and a guitar. Songs like "Wanna Be Close" showcase Masa's ability to create an entire landscape using just her vocals as she moves seamlessly between lilting highs and deep, soulful lows.
On "Conversation," she pairs bold guitar strokes with delicate percussions, creating the musical manifestation of the soft emotions, like fear, that are often hidden behind a wall of anger. Masa trades vocals with soul legend Ural Thomas, who she has sung with in the past, on "Don't Let Me Run," and is joined by Lo Steele on "Wake Up//Lover Be Found."
From the opening track to the final number, Shine a Light plays seamlessly from start to finish, but with each track carrying enough weight and richness to stand on its own accord. Each song acts as its own lesson or parable, and when taken as a whole, together they tell a story that speaks to the restorative power of gentle self-exploration that eventually leads to redemption.