"Space in Time/Time in Space" by Dreckig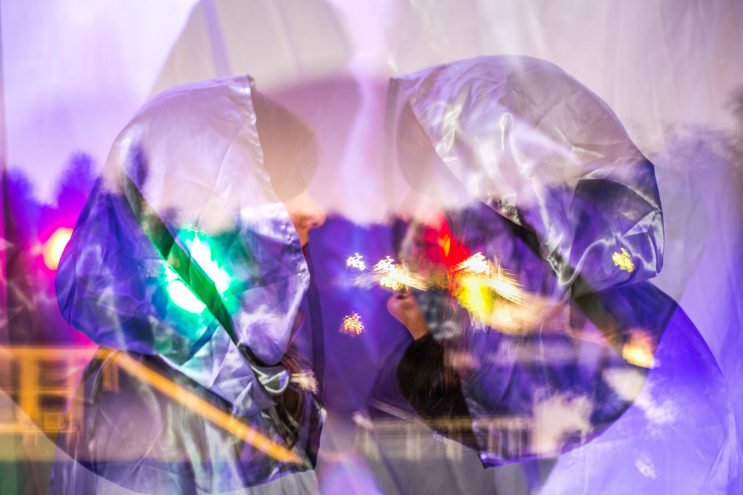 Papi Fimbres and Shana Lindbeck are gifts that keep on giving to the Portland music scene, appearing to us in many different forms and bringing us a variety of sounds. Sometimes in the cumbia outfit known as Orquestra Pacifico Tropical, other times as part of punk group Bitch'n or psych rock trio Mascaras, just to name a few. This time around, however, the married duo has beamed down as Dreckig, whose latest album Space in Time/Time in Space is Pac-Man meets FannyPack with Manu Chao along for the ride. It's an electronic, bilingual journey through the strobe-lit smoke-machine haze of, well, time and space.
Bringing a little bit of everything to the table, Space in Time/Time in Space manages to be experimental, chill and funky while maintaining a polished, layered sound. Although playful and sometimes nerdy, like it could be part of the soundtrack to Zardoz, Dreckig is a mature step forward for both Lindbeck and Fimbres, who show us with this album that there is a future–and yes–there is room for everyone. Dreckig celebrate their album release with a show at Bunk Bar on November 3 with an all-POC lineup featuring Amenta Abioto and Brown Calculus.
Live in Portland November 3 | Bunk Bar