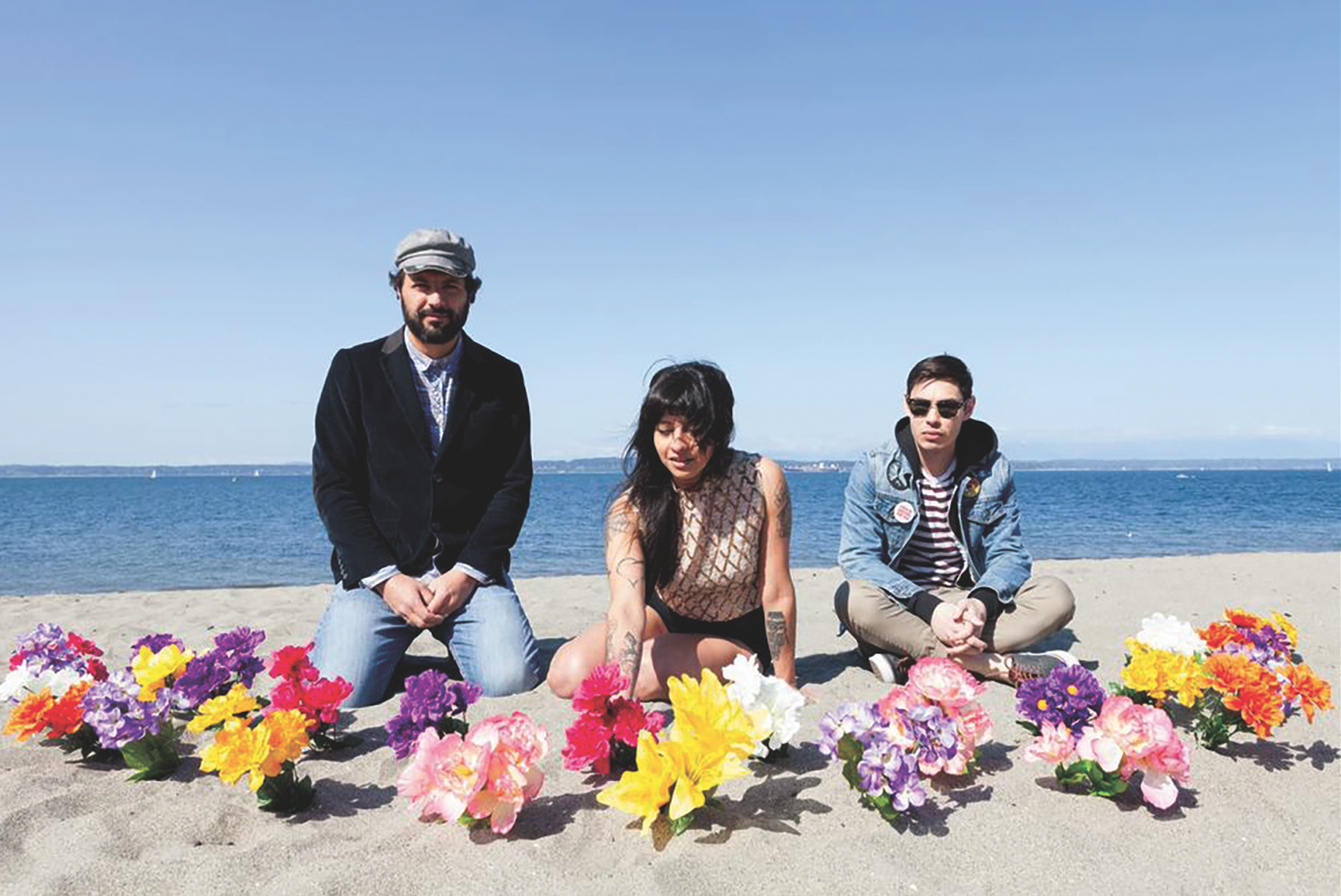 This month, Acapulco Lips comes to town in a not-so-surfy season to remind us all what a radiating, hot summer style can do to rainy days here in the Pacific Northwest. Sometimes we just have to let that reverb hit and groove to the rhythm.
This Seattle-based trio produces an authentic Northwest sound, full of steady percussion, heavy and flowing bass and intense, double-picked guitar solos. Originally from Austin, Texas, singer and bassist Maria-Elena Juarez shares feelings of broken-hearted, yet energetic, persistence. Seattle guitarist Christopher Garland plays the six-string with intensity, keeping parallel time with the hard-hitting drumming of Davy Berruyer, who came all the way from Grenoble, France to anchor the sound.
The trio dropped its self-titled album in April and set out on a month-long tour of the West Coast. The national rock 'n' roll scene has welcomed Acapulco Lips with open arms. The band has sheer confidence; when a party needs to go down and sad dreary feelings need to be eradicated, they'll help kiss all that nonsense goodbye.»
– Ellis Samsara
*Acapulco Lips plays Mississippi Studios on Dec. 11 opening for The Cave Singers. Get tickets here.