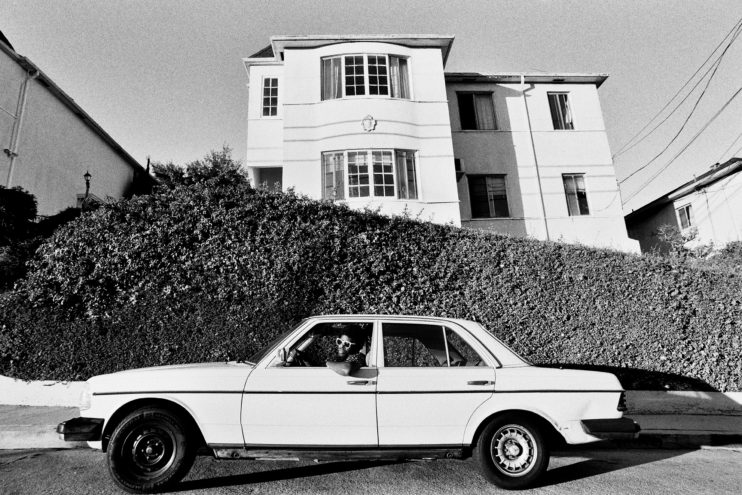 Live in Portland May 27, 2018 | Doug Fir
Artists like Curtis Harding are becoming a rare breed in music today. With his buttery, soul-filled vocals, this Atlanta-based singer/songwriter started off as a backup singer for CeeLo Green. Harding had a peripatetic childhood, where his family spent a lot of the time touring with his Gospel-singing mother, so the lifestyle of a musician already coursed through his veins, and it shows.
After years of performing as a backup singer, Harding knew he had to break out strong with his debut album, Soul Power, in 2014, and he seamlessly delivered with his retro-vintage and wave-like falsetto–reminiscent of his namesake, Curtis Mayfield. "Surf" gives the record a contemporary twist with its indie guitar chords sprinkled throughout and "On The Drive" has TV On The Radio-esque vibes. But more often than not, Soul Power produces a feeling of stepping into a time machine.
See Also
On his latest work, Face Your Fear, Harding shows the world that he has much more to offer than his soul-fueled debut album. Although he sticks to his souled-out roots, Face Your Fear shows Harding's extensive knowledge of music. The album was co-produced by Danger Mouse and Sam Cohen, so you can bet there's some Motown pop weaved through the album, as well as rock 'n' roll, psych and a whole lot of rhythm and blues.
Curtis Harding produces music that pays homage to the greats of soul but with his own energetic twist and genre-blending ways. There's an authenticity of emotions and timeless sound that lies within his music.