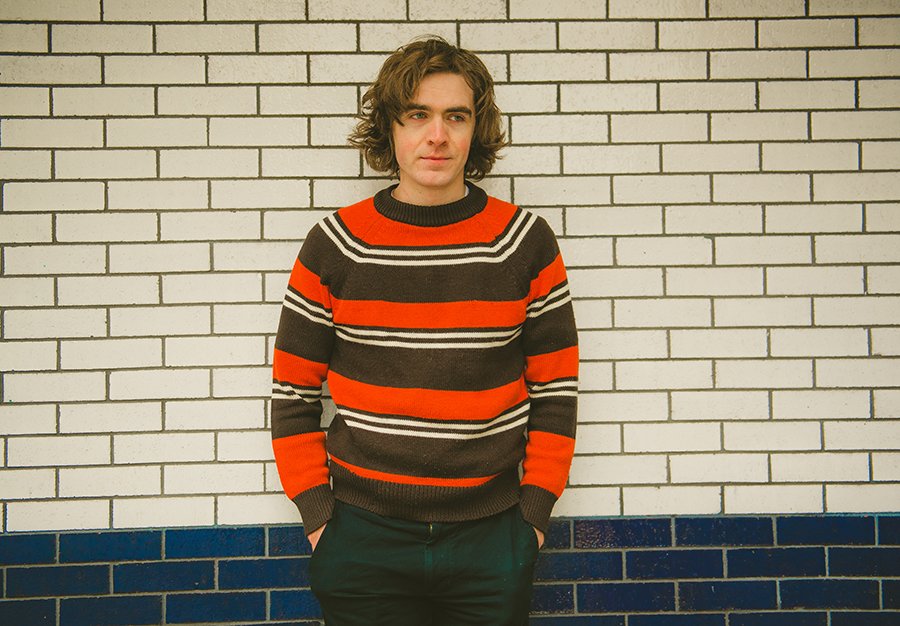 Live in Portland October 9, 2018 | Doug Fir
If you see a picture of Max Clarke (aka Cut Worms) and feel disoriented or confused, don't worry, you're not alone. Clarke just has that "je ne sais quoi" quality. To best describe it; it's like when you're watching a scary movie and a close up shot zooms in on an old photograph to reveal that the protagonist is really from the past, and not the present. In short, he is really from another time. Cut Worms perfectly captures modern day emotions with conviction from another generation. The stage name Cut Worms comes from a William Blake poem.
Stylistically, Clarke jumps around from surf-rock to folk to country rock circa 1970. If you're like me you were probably thrown off by the fact that Cut Worms is a New York-based project and feel the need for an explanation, look no further. The man behind Cut Worms is Midwestern raised. Yup. There's that "Ah Ha" moment.
The music video for "Cash For Gold" is like a snapshot of a day in the life of a serial people-watcher through a kaleidoscope. "Don't Want to Say Good-bye" contains a perfect, semi-sweet amount of sentiment for all the nostalgic-for-a-time-they-never-knew, romantics out there. The harmony in the track sounds akin to Blue Oyster Cult.
Last year Cut Worms joined the roster of Jagjaguwar, alongside acts like Bon Iver, Jamila Woods, Foxygen, Unknown Mortal Orchestra and Angel Olsen. The release of his Alien Sunset EP followed shortly after, produced by label-mate and Foxygen member Jonathan Rado (who Billboard calls "one of indie rock's most in-demand producers"). Earlier this year they released their debut full-length, Hollow Ground, also produced by Rado at his home studio in Woodland Hills.
Cut Worms have played in support of notable acts such as Woods, Frightened Rabbit, The Lemon Twigs, Foxygen and more. If you missed them at Pickathon this summer, now is your chance for redemption as they take over the Doug Fir's stage on October 9 along with Michael Rault and support from local favorites Charts.