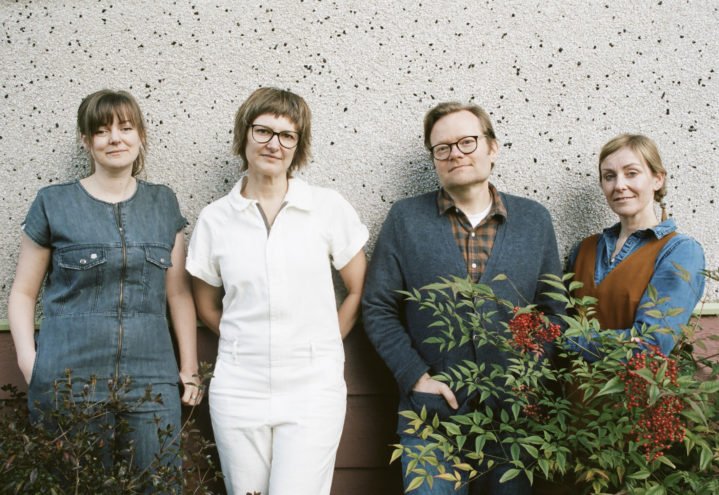 Live in Portland June 30, 2018 | Bunk Bar
Hailing from British Columbia, Frog Eyes is a widely overlooked baroque rock outfit that once heralded Spencer Krug (of Wolf Parade and Sunset Rubdown fame), has released eight albums, and is still writing music as strange and beautiful as it was when they started some 15 years ago. Singer/songwriter/guitarist Carey Mercer is a warbling lead, casting falsetto rock tropes aside, trembling at times and vamping theatrical at others, his vocals are ever versatile and often relay from one emotional pole to the other and back again.
Their debut The Bloody Hand (2002) is a plodding, murky trip through pointed guitars and lo-fi drums, while The Golden River (2003) goes harder with loopy carnival organs. Tears of Valediction (2007) presents Mercer's strength as a songwriter/singer as he explores the swells and wilts possible in a long nine-minute track ("Bushels").
This year's Violent Psalms is being billed as their farewell album, and as the title infers it's a complicated melding of emotions. A funeral procession looms over the album, and on "A Strand of Blue Stars" Mercer knows it ("A rope runs through her hand/ Marjorie's in the grass/ Plucking songs out of the Past"). Cheery tracks like "Idea Man" sound optimistic about their soon reprieve ("You're the one I want to see/Restless, I lost some steam"), and helps make this album not only an end, but a celebration of the years that led to it.