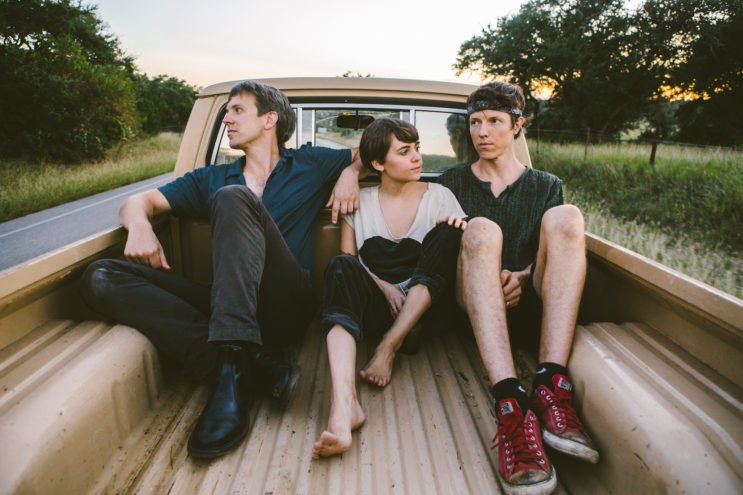 Live in Portland April 13, 2018 | Mississippi Studios
Loma is a trio of artists made up of two bands and many projects–Dan Duszynski and Emily Cross of Cross Record (some may also recognize Cross from her folk/bluegrass vocals from point-and-click adventure game Kentucky Route Zero), and Jonathan Meiburg of fellow Texas indie band Shearwater. Cross Record was still a relatively new band, touring for the first time in Europe with Shearwater when they decided to collaborate. The resulting self-titled album would be born off a dirt road in the Texas countryside, full of joy, fear and heartbreak.
This was Duszynski and Cross's home, having escaped Chicago to settle just outside of Austin as a married couple and musical partners. During the weeks that they crafted Loma's sound they decided to divorce, but with the album finished and released on Sub Pop and an active tour, it's obvious what they have is unconditional and they are seeing this through.
The abum is sonically, lyrically and emotionally rich. Both Cross Record and Shearwater held talents for engineering and experimentation. As Loma they continue to blend sounds, creating well thought out layers for unique and varied songs. While there are a few jaunty moments, their sound is relaxing, mystic and delightfully dark. Electronic synths and static are paired with acoustic elements, like the tracks "White Glass" and "Shadow Relief." Meiburg found joy in organic recordings around the property, seeking chirping birds, cicadas and rustling leaves. An iron skillet was turned to drum on "Relay Runner," and there are exotic undertones of steel drum and sitar in the completely instrumental "Jornada."
Meiburg wrote the lyrics for Emily Cross's crystalline voice, and whether they shaped her inwardly as she strongly asserted "When you said serve you. I will not," alongside the cultish choir of "Black Willow" or in the bittersweet music box pings of "I Don't Want Children" isn't for us to wonder. Loma is the sound of exploring, healing and evolving, for the band and it's audience.