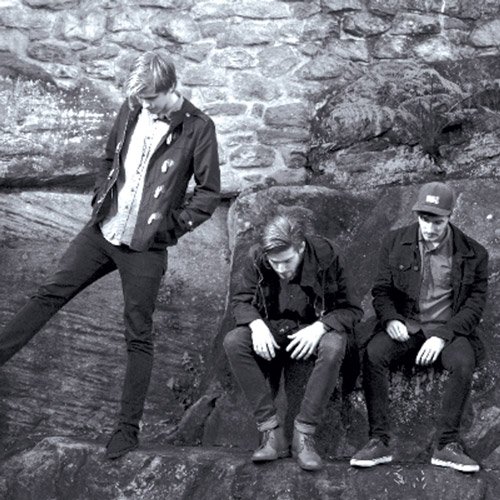 One reason why I write music reviews is to discover new music. While I enjoy listening to everything my editor assigns, it's rare that the group I review is one that I keep listening to long after the article is written. However, what I have heard from Mansionair suggests that they will definitely be one that I keep coming back to. The Sydney based trio consists of Jack Froggatt, Lachlan Bostock and Alex Nicholls. They are on ELEVEN's radar for so many reasons. Not only did their Australian tour sell out, but they recently signed to Glassnote (Mumford & Sons, Childish Gambino, Phoenix) which will release their second EP, Pick Me Up, and they will open for Chvrches on their upcoming tour.
What I got excited about on the very first listen of this band, which happened to be "Hold Me Down" from the first EP of the same name, was the traditional instrumentation fused with those electronic elements I so dearly love. My first thought was Foals' "Spanish Sahara." The vocals (should I say, feminine?) backed by a progressive, steadily growing beat and then back down again is too damn catchy yet ambient enough to put on while studying, or having sex. Mansionair and chill?
Similar is the new single "Speak Easy" which actually made me want to call an ex. It only took the first few lines, "Speak, speak easy to me, got a lot on your mind… don't let this go down tonight" to know I should never listen to that song again if I know what's good for me.
Everything is on point with these guys, from the lofty percussion and synths, to the absolutely beautiful lyrics sung in a captivating, almost sad voice. There are three other songs on this EP: "Pick Me Up" and two additional versions of "Hold Me Down." See what they did there? A full-length album is definitely in order from Mansionair and sooner rather than later would be best. »
– Kelly Kovl
Mansionair opens for Chvrches in Portland October 13 at Crystal Ballroom