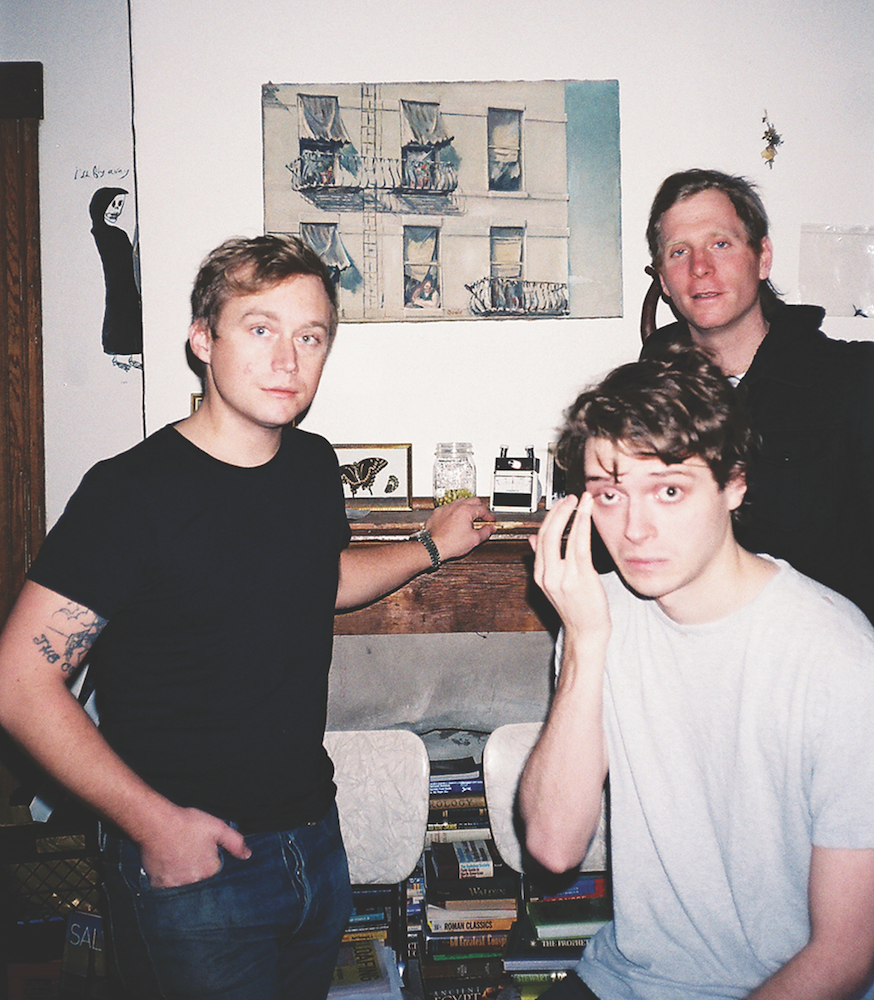 Atlanta's Omni could be mistaken for a tribute act: their lo-fi, '70s-style pop sounds like something that might spring out of an oldies station. While most of their work to date features a fuzzy tinge, it's worth noting that the rhythmic predilections skew more toward the aggressive punk or garage flavor, giving the tracks some sonic cognitive dissonance. The end result is a post-punk skirmish that hangs on punchy hooks, backbeat rhythms, and distinctly distant vocal lines.
Comprised of former Deerhunter guitarist Frankie Broyles and Carnivores' rhythm section Billy Mitchell (drums) and Philip Frobos (bass, vocals), Omni maintains a balance between the punky ethos that drove the band's founding and accessible pop music. Finding the middle(ish) is a challenge, but it demonstrates more care for the development of the music than of an image, necessarily.
Deluxe, the group's first full-length release, finds several different ways of walking up to either side of the musical divide without actually skewing too far to either side. "Afterlife," the first single from the album, demonstrates a kind of controlled chaos, with the trio rummaging around in the brackish undertow of helter skelter energy, precise guitar lines and a sharp togetherness in the rhythm section. "Afterlife" is quick, dirty and subtly meticulous, much like Deluxe on the whole.»

– Charles Trowbridge
See Also
*Find tickets here for Omni's March 27 show at Mississippi Studios.