As we move into the 5th week of social isolation, it's hard not to feel a little unsure of the world's events, wondering where it leaves musicians and artists. For some, it means taking a break, viewing art online, video chats and finding new realms of self reflection—for others, there is power in perseverance. Eric Sabatino, of Portland nowave outfit Miss Rayon, has resolved to sharing a new release every Friday and keeping the creative juices flowing with roommates Thomas Hoganson (Vexations) and Anna Smith (Martha Stax).
Miss Rayon's first Friday release, "Writer"—featuring Basil Stevens (Basil Strawberry) on bass, Thomas Hoganson on drums and moog, with Satatino on vocals, guitar and additional bass—came out in the midst of the COVID-19 pandemic amid social isolation. Since March 27th, they've put out single tracks "Canada," "Small Life," and "Little Family" in a motion showcasing art's ability for adaptation, or as Sabatino writes, to "keep ourselves busy and sane."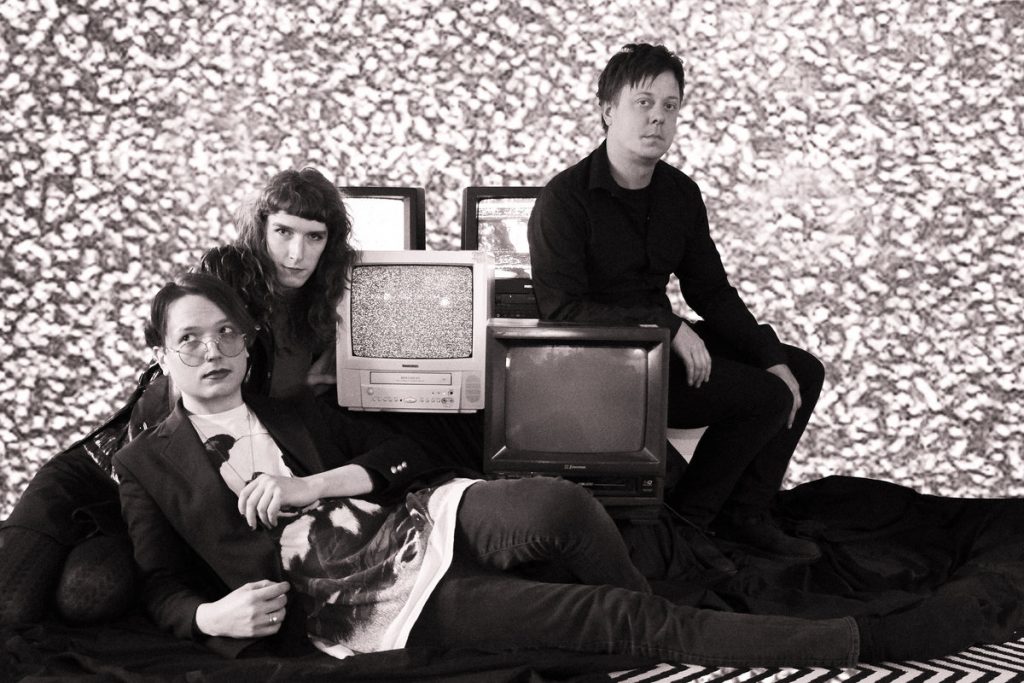 Dark and dreamy, a mood befitting the situation at hand, Miss Rayon is as satisfying as ever, featuring ghostly vocals, floating reverb and driving guitar riffs. Third release, "Small Life," seems to particularly capture the feeling of being stationed at home with lyrics: "What color is your ceiling/ and what color is your floor?"
While things may look and feel bleak, it is inspiring to see creativity live on. Keep your ears out for more from Miss Rayon, and support your local artists!